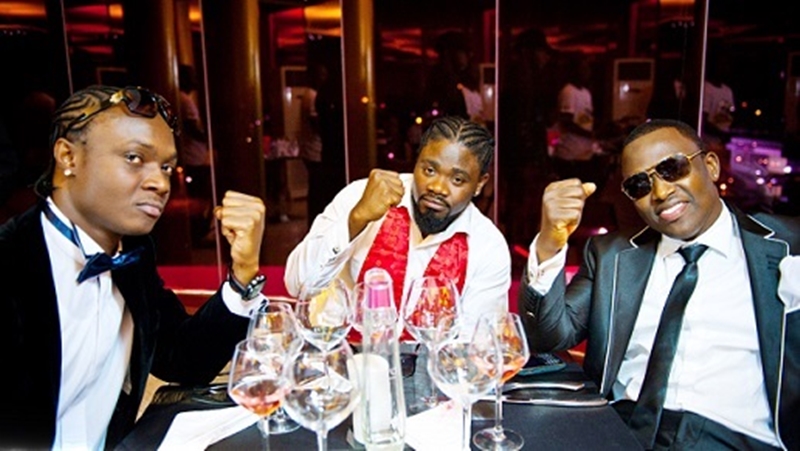 With most music groups not lasting as long as they have, eye brows were raised when Fresh Prince of the award winning music group, 4X4 released solo songs last year.
This action quickly sent the rumour fire burning that they had joined other defunct groups in 'splitville'.
Captain Planet, leader of the group did not help matters when he released a solo single Sangbelegbe early this year adding fuel to the burning rumours.
But he dispelled the claims that they had split up when he spoke with Showbiz in an interview last Saturday.
He defended the action of members of the group doing solo project as a wise decision which would help them to build their individual potentials and enhance their creativity.
According to Captain Planet, another reason to pursue solo music projects was to respond to the demands of their fans who have been craving for their single-handed works.
"At the beginning of 2016, we made it clear that we were pursuing solo projects and that saw Fresh Prince release his songs. The group isn't going solo. We are just releasing songs individually because our fans feel we are limited when we work on a piece together.
"You can't exploit your talent fully as a member of a group but the opportunity abounds when you are on a solo project. That has been the wish of our fans, to hear something from us individually," he stated.
The excuse pursuing a solo project even when a group has broken up or is on the verge of break up seems to be the defence put up whenever members of such music groups are questioned in recent times.
For example, it had been the same story when Hiplife group, Dobble announced a decision to pursue solo projects but later came out to confirm a break up.
Captain Planet's defense could be flawed as an investigation by Showbiz has revealed that he has set-up an individual account on social media as an artiste.
4×4 was formed in 2000 by Captain Planet (Sylvanus Dodji Jeoffrey) and Coded (Raphael Edem Avornyo) with the help of Buk Bak. Fresh Prince (Prince Tamakloe) joined the group in 2007.
Some of the songs from their repertoire are Yesi Yesi, Kpagam Kpagam, HotGirls.com, Baby Dance, Tantalising, Baby Dance, Auntie Dede, Atongo among others.