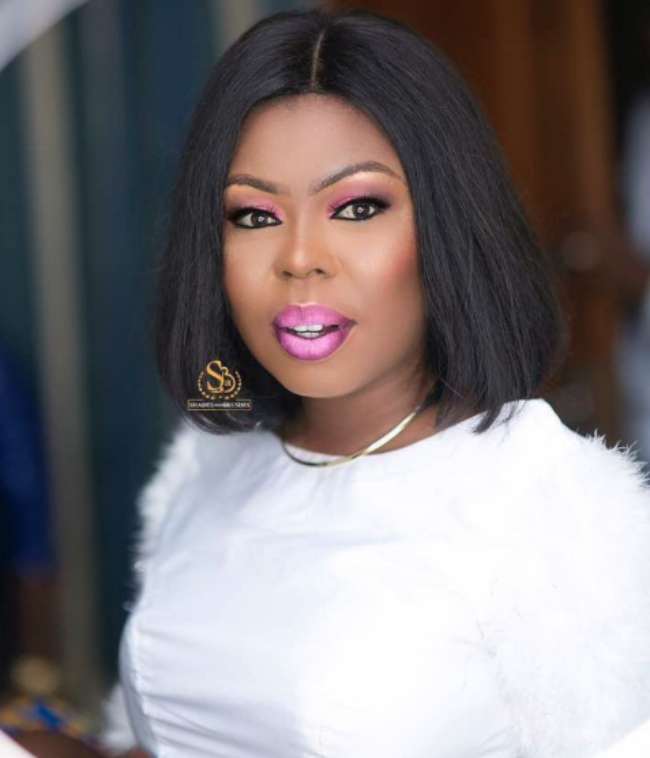 TV Host Afia Schwarzenegger, has taken legal action against Nima Police Station and one of Ghana's biggest media empires, the Multimedia Group for fabricating and publishing false story about her.
According a writ dated 11th August 2017 available to Nkonkonsa.com, written by Nkrabea and Associates on behalf of their client Afia Schwarzenegger, she has filed a case of defamation against the two parties for falsely accusing her of being a fraudster and going ahead to publish the false allegation in the media.
There were news reports on Thursday August 10, 2017 that Afia Schwarzenegger had been arrested by the Nima Police station and charged with fraud, threatening, assault and insulting behavior.
According to the reports, Afia was arrested for defrauding Kiki Banson, who is the former manager of singer Becca.
Nima District Police Commander, Superintendent Paul Bampo reportedly confirmed this to Adom FM Presenter, Mike 2 on Thursday. According to the reports Paul Bampo insisted that Afia Schwarzenegger is under investigations for defrauding Kiki Benson.
This, Afia believes is a calculated attempt to defame her, hence her decision to take legal action.
According the writ, Afia gave a cheque of GHC10,000 which was given to her by Boss of End Point Homeopathy Clinic, to Kiki Banson as part of money they (Afia and Kiki) were supposed to raise as sponsorship for an all female comedy show they planned to do together.
The show couldn't happen as planned and Afia demanded her money from Kiki but he refused to return the cheque to Afia, "After endless pressure. So Afia decided to use positive action which compelled Kiki Banson to finally release the money to her", the writ stated. 
The writ also stated that "Feeling mollified, peeved and humiliated, Kiki Banson has resorted to all kinds of mischievous ways to damage Afia. So Kiki Banson chose to use the strategy of a fraud story. He went with two CID Policemen from Nima Police station to plead with the Boss of End Point Homeopathy Clinic to write a police statement saying that he has been defrauded by Afia Schwarzenegger. The Doctor refused to write the statement. He told the Police that he gave the money freely to Afia to use it in whatever way she likes.
The writ also questioned the credibility of Multimedia's publication. In view of this, Afia through her Lawyer, is demanding Multimedia to withdraw the story and apologize to her and pay her an amount of GHC150,000 as compensation for defamation.
The writ is also demanding the "Police administration to find out how Policemen can go begging for someone to become a complainant in a fraud case when there is none such in existence".
Source: NKONKONSA.com