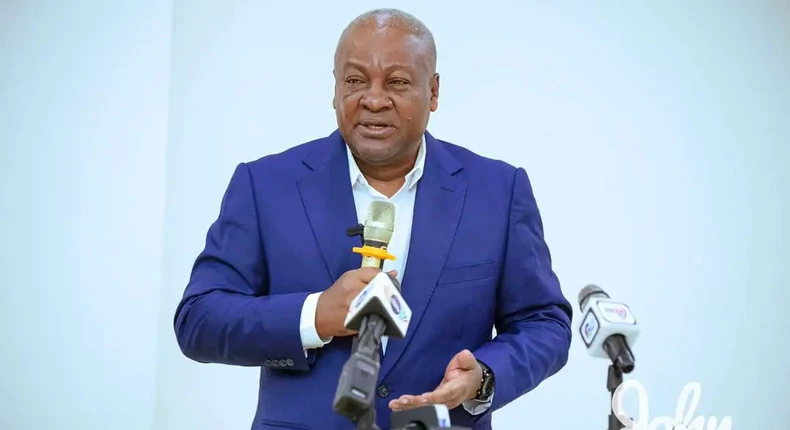 John Dramani Mahama, flagbearer of the National Democratic Congress (NDC) for the 2024 general elections has lashed out at the current government for the collapse of some private banks.
He said the New Patriotic Party (NPP) government led by President Nana Addo Dankwa Akufo-Addo collapsed some banks because of personal vendetta.
Speaking to captains of industry in Accra, the former President said he will review and restore some of licenses that were revoked should he win the 2024 general elections.
"Definitely l gave you an example, I said one bank was shut down because there was criminal prosecution against its major shareholder. It had nothing to do with the bank, and there might be other such cases, so we need to look at all of them and see whether the withdrawal was just or it wasn't".
"And the point even is, if you wanted to apply such position, with this Domestic Debt Exchange Programme (DDEP), are you going to shut down existing banks? Existing banks have been weakened by this DDEP. If you apply the same principles you applied to indigenous banks, you [government] probably will withdraw licenses of some existing banks," the former President explained.
NKONKONSA.com