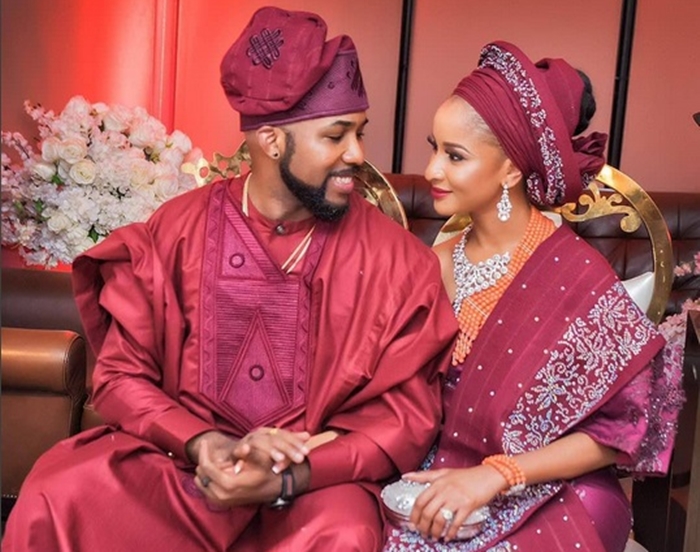 Olubankole Wellington A.k.a Mr Banky W and Adesua Etomi who announced their engagement last week have taken another step in the romantic journey of Holy matrimony.
Banky W and the gorgeous Nollywood actress did their marriage introduction in Lagos over the weekend. This is more serious than you think because these two who has been actually making the headlines in the past few days and has attracted reactions from all over with congratulatory messages from the likes of Don Jazzy and John Dumelo as well as the EFCC lol.
According to sources,Banky W and Adesua are likely to tie the knot by the 2nd week of November 2017.
The source also added that the location of the celebrity wedding is yet to be released to the family members of the couple. For now everything is private to protect the interest of the relationship.
According to Banky W,he knew pretty early in the process that he wanted to spend forever with her and he had prayed fervently about it while he waited for her to catch up.
The singer also made reference to his music video, "made for you" in which he got engaged to Adesua, as well as their roles in the hit movie, "The Wedding Party", describing both experiences as pure coincidence.
We wish Mr Capable and Adorable Actress Happy Days ahead.