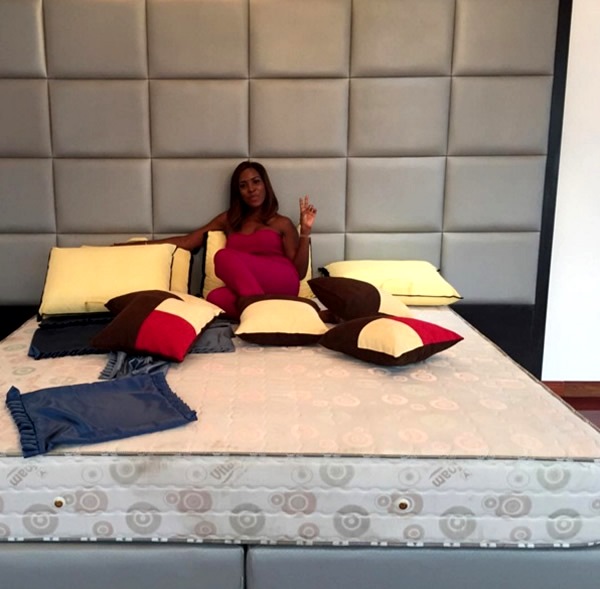 International Nigerian Comedian Basket Mouth has been seen in the bedroom of popular Nigerian blogger Linda Ikeji.
Basket Mouth posted a picture on Instagram sitting comfortably on Linda's giant bed and playing with his phone. This is how he captioned the picture.
"Nobody should just ask me what I'm doing in Linda Ikeji's bedroom. Nobody!!!!!!"
Even though several comments came after his post asking countless questions, Basket Mouth did not respond to any of the comments and Linda who is not seen in the picture has also not said a word about Basket Mouth's post.
Meanwhile, Linda showed off her newly acquired mansion with several pictures on Instagram few weeks ago showing different parts of the house and the bedroom pictures are exactly the same bedroom Basket Mouth took the picture as he confirmed in his captions.
Source: NKONKONSA.com