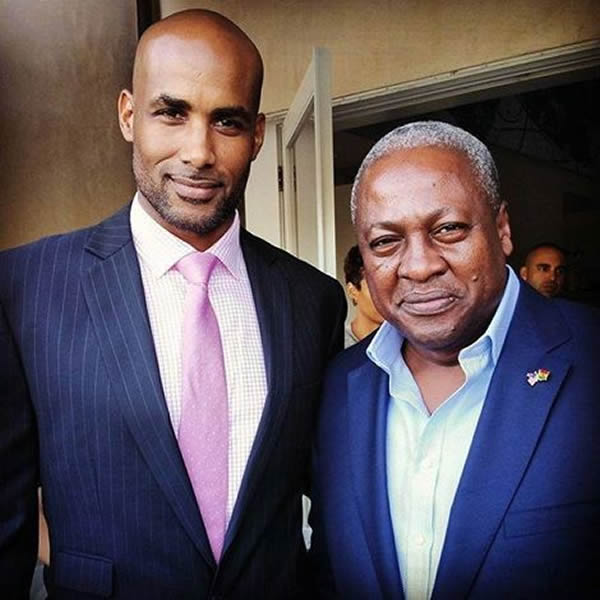 German and Ghanaian born actor, Boris Frederic Cecil Tay-Natey Ofuatey-Kodjoe, better known as Boris Kodjoe met Ghana's President John Dramni Mahama during the President's visit to New York recently.
The actor known for his roles as 'Jason' in the 2000 film Love and Basketball, and the sports-courier agent expressed delight in meeting President Mahama.
He took to Facebook to extol President Mahama for his marvelous leadership and fight against girls abused.
"Meeting with Ghanaian President John Dramani Mahama. Great man who sees tremendous value in the empowerment of girls and pushes hard to end child marriages in Ghana. "When you educate a woman you are effectively helping the community…" he said
Source: Peacefmonline.com