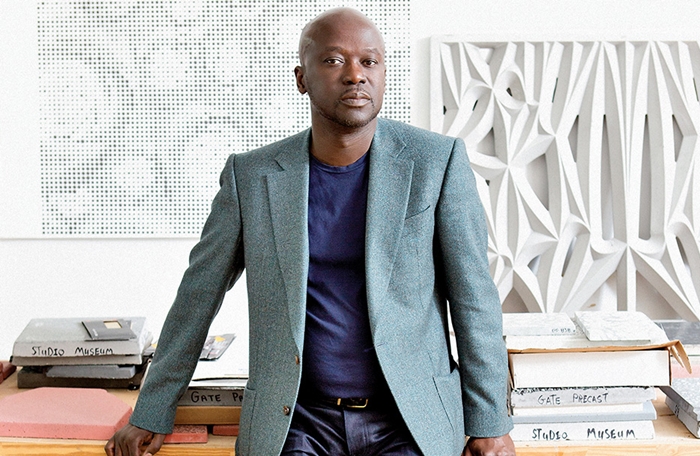 British-Ghanaian architect David Adjaye is now Sir David Adjaye after receiving a knighthood for services to architecture in the  Queen's New Year's Honours 2017.
Adjaye, 50, will receive the Knight Bachelor award as part of the Queen's biannual honours programme, which recognizes the "achievements and service of extraordinary people across the United Kingdom".
The Central Chancery of the Orders of Knighthood described Adjaye as "one of the leading architects of his generation and a global cultural ambassador for the UK".
David Adjaye was born in Dar es Salaam, Tanzania. The son of a Ghanaian diplomat, David Adjaye lived in Tanzania, Egypt, Yemen and Lebanon before moving to Britain at the age of nine. He earned a BA at London South Bank University, before graduating with an MA in 1993 from the Royal College of Art.The architect – famed for projects including the Dirty House and Stephen Lawrence Centre – has just completed one of the most important projects of his career, the Smithsonian National Museum of African American History and Culture in Washington DC.
His firm, Adjaye Associates, is currently working on a major new art museum in the Latvian capital Riga and a children's cancer treatment centre in Rwanda.
Adjaye said he is "honoured and humbled" to be chosen for the award, having already been named an Officer of the Order of the British Empire (OBE) in 2007.
"I see this not as a personal celebration, but as a celebration of the vast potential – and responsibility – for architecture to effect positive social change, that we as architects have to bring something positive to the world," he said.
"I am proud to continue to work in service of this mission as a global cultural ambassador for the UK."