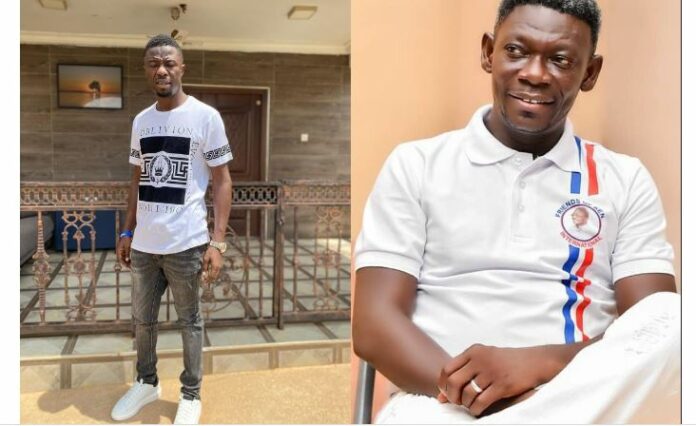 Kwaku Manu, a famous and confrontational Kumawood entertainer, has commended Agya Koo for rescuing Ghana's entertainment world.
Agya Koo, a prestigious Ghanaian entertainer and comic, assisted the nearby entertainment world with flourishing. His interest is valued.
Kwaku Manu said, "Without his comedic talent, Ghana wouldn't have a movie industry." His Excellency John Agyekum Kuffour, then Ghana's president, recognized his exceptional work.
"Consumers won't purchase your movie if Agya Koo isn't in it. Agya Koo needs a monument in Ghana for taking Ghana to international platforms.
He said, "I saw him as a youngster and learned from him before joining Kumawood. He's a legend."
Agya Koo is an entertainer, vocalist, and humorist who functioned as a shoemaker growing up was found on a Ghanaian parody show (Key Soap Concert) on GTV at the National Theater in Accra, where he filled in as a jokester heating up the group.