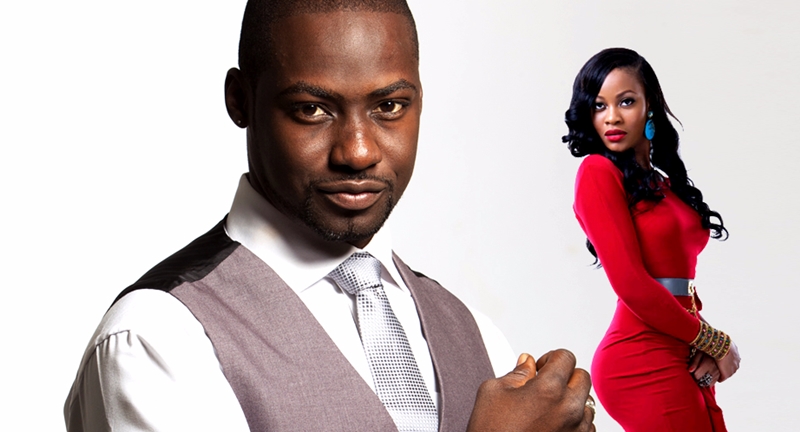 Actor Chris Attoh won't speak to the issue of his current relationship status with actress Damilola Adegbite.
He decided not to admit or rubbish the rumors about the marriage between them coming to an end except to say "Damilola is fine, our baby is also growing faster and faster" in an interview with Citi Showbiz.
Having been in two high-profiled relationships, Attoh shared some advice on how to make it work.
"Relationships are things that should to be left to those who are in it. When you are outside a relationship you have a different view of it but those in it know better. But I will advise that before you get into the relationship you should take your time and know what you want and give it a shot. If it works, fine! If it doesn't, you learn from your mistakes and you shine."
The 2-year marriage of Ghanaian actor Chris Attoh and his Nigerian actress wife Damilola Adegbite Attoh is over.
Persons close to the situation tell livefmghana.com "love doesn't live in the Attoh house anymore." The union apparently ended weeks before the second anniversary celebration on February 14 this year.
Attoh posted a mushy post on Instagram in hopes of getting his queen back on the day which is celebrated around the world for honouring special people.
"Dearest Dami, Our anniversary is a celebration of the mistakes we made in the past, memories we are making today and all the happiness that is in store for us in the future. I don't know where I would be, if you hadn't supported me this far. if it weren't for you, Our house would never have become a home, Our child would never have understood the meaning of family without you. I continue to experience true love because of you. Today, as we celebrate our anniversary, I just want to say thanks for everything baby. These past years, I pray I have been the kind of guy that an amazing woman like you truly deserves. Today is the perfect moment to say Thank You for all the sacrifices you've made to keep the boat of our lives afloat. It doesn't take a rocket scientist to discover that a beautiful wife with a beautiful heart equals a beautiful life. Happy anniversary sweetheart, and a happy Valentines Day. Nii."
Damilola neither responded nor 'liked' the picture making people question if the couple were facing difficulties.
Insiders say the breakdown of the marriage is likely due to financial issues and Mr. Attoh's frequent travels in the name of shooting movies leading to a feeling of neglect.
Source: Livefmghana.com