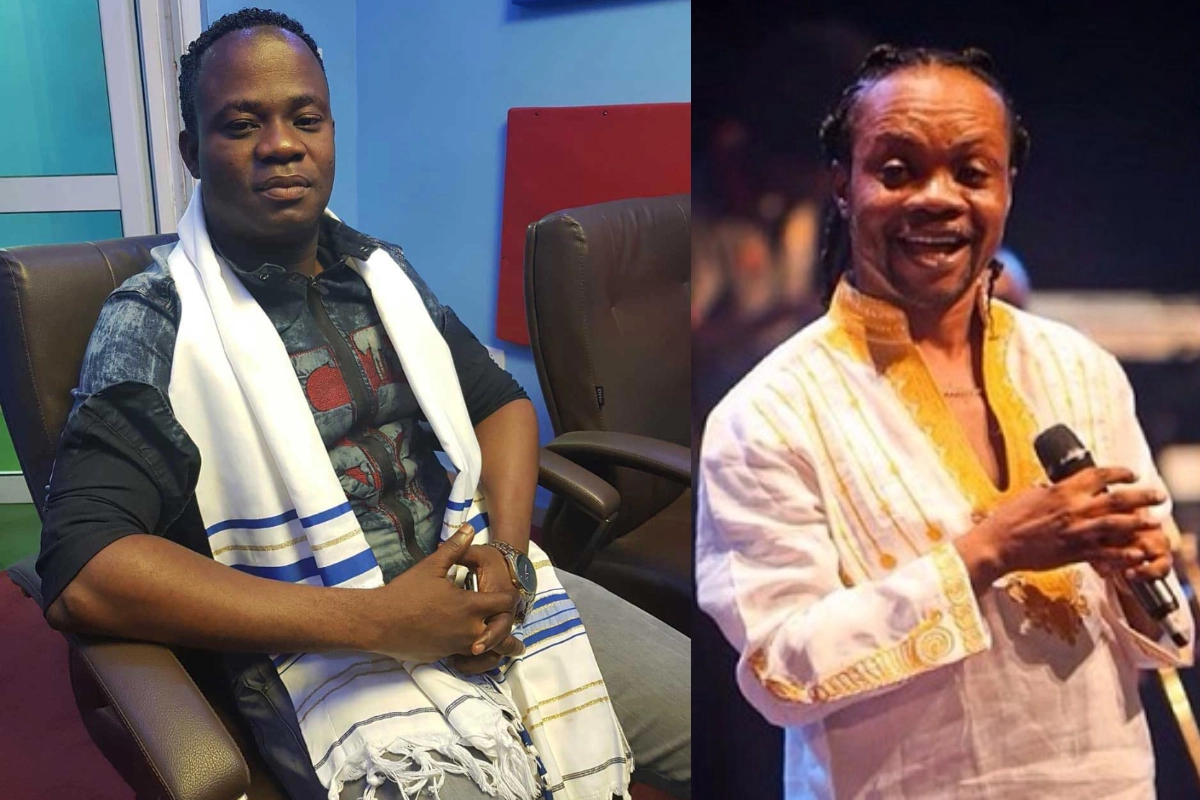 It seems that Daddy Lumba and Isaiah Kwadwo Ampong, two musicians from Ghana, have rekindled their social media battle.
Daddy Lumba and Isaiah Kwadwo Ampong got into a fight in 2016 over GH340,000.00 in record launch earnings that the latter is said to have pocketed.
Ampong claimed that although he and Daddy Lumba had made an agreement to split the proceeds from the release of that specific song, it never materialized.
The CEO of Bandex Music claimed that Daddy Lumba ran off with the money and has never received his portion.
Since Ampong is still angry over the situation 7 years later, this has caused animosity between the artists.
Since then, Daddy Lumba, who is also harboring animosity toward Ampong, has never tried to make amends with him.
Recently, Daddy Lumba released a diss track titled 'Ofon nae di asem fo' which was accompanied by a stern warning to a detractor.
"That useless individual, I am not done dealing with him," Daddy Lumba said while unveiling the song on DL FM.
Analyzing the contents of the song, netizens concluded that it is targeted at Ampong.
However, Isaiah Ampong, who has confirmed that the diss song was directed at him has also threatened to take action.
Touching on the said song, Ampong said someone from Lumba's camp, gave him a hint about it in 2018.
Ampong who claims that the battle line has been drawn said he is done 'cooking' his diss song and will release it very soon.
"Sometime in 2018, a young man came to me and told me that his boss is recording a diss song for me. He told me that it won't be long, I'll hear of it. He said Daddy Lumba was recording a diss song for me and Roland (Roro), my music producer. So I had the hint already and I was looking forward to the diss song and now it's here. He will hear from me very soon. He will definitely hear from me. This is going to be the beef of the year.
"My mother told me to stop and you can recall that since then, I haven't even uttered a word. But as he has released a diss song, the battle line has been drawn. After stealing from someone, the thief is angry even when the victim is not. I'm done with the diss song because I don't suffer to write songs. I am not a coward, I have been through a lot so I am much bolder."
NKONKONSA.com