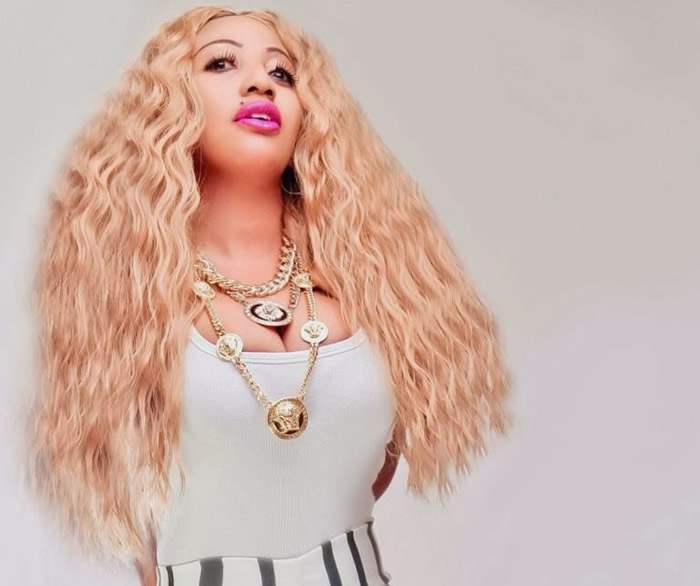 Actress and aspiring member of Parliament Diamond Appiah has slammed Charterhouse, organizers of Vodafone Ghana Music Awards (VGMA) 2016 accusing them of corruption and selling the awards to undeserving musicians.
"S/o to CHEATER HOUSE oops I mean Charter House. It saddens my heart to hear from a nominee that some nominees who cldnt pay for an award like him lost it to those who cld afford. How do u intend to grow our music industry with corruption everywhere. We all saw what happened last night and is about time talented musicians shld be stopped being taken for granted..#Save Ghana Music Awards #Talent over Everything #Credibility shld be Key #Pay for an Award must Stop"
Diamond also expressed her disappointment for the just ended Vodafone Ghana Music Awards (VGMA) 2016 ultimate winner EL.
The actress shared her opinion on Instagram insisting that she loves Rapper EL but she believes Highlife sensation Bisa Kdei deserved the Artiste of the year award not EL. According to Diamond with or without the award Bisa Kdei still remain her man of the year.
Read Diamond's post below:
"I love E.L to bits but honestly I think Bisa Kdei should have won Artiste of the year after dropping one hit after the other in the year under review n his enormous contribution to reviving High life music in Ghana. Vgma's what happened? E.L is a great artiste n a producer by all standards but were his tunes more popular to the masses in Ghana than Bisa last year ? Maybe am lost here n need a lot of catching up to do but damn Bisa's music appealed to all generations nationwide, even in the remote villages and that is why he is undoubtedly my **ARTISTE OF THE YEAR** Congratulations to you Bisa, Whether the votes went in your favour or not ur still the MAN OF THE YEAR . #My Opinion"
Source: NKONKONSA.com