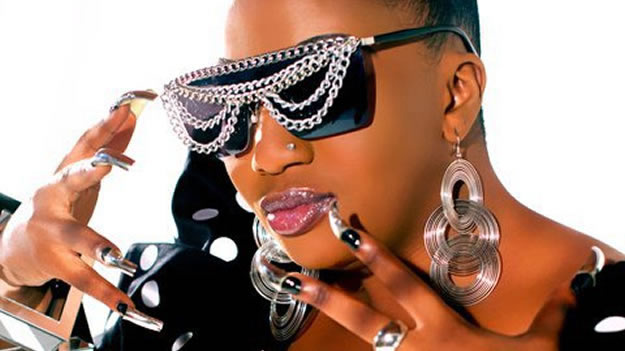 Actress and Singer Diamond Appiah has taken Radio and Television presenter Delay to the cleaners for attacking her on her TV show without any provocation whatsoever.
According to Diamond, Deloris Frimpong Manso aka Delay attacked her on her "dead TV show" questioning some of the things she has written on her Instagram page.
Delay in an episode of "The Delay Show" indicated that she doesn't know what Diamond Appiah does to update her page with all those titles. Delay in the episode in which she hosted dancehall artiste, Jupita, said:
"Diamond you play too much. As a musician what song have you sang lately, actress; when was the last time you featured in a movie, a philanthropist and when did you give any donation, C.E.O of Diamond Cosmetics, what kind of cosmetics, where is your office located. Diamond Luxury cars, where is your garage. Diamond you play too much, you play way too much Diamond Appiah," Delay questioned.
This has provoked Diamond to reply Delay with some very harsh words:
"I was at Home minding my Business oo when a friend called to alert me dat estranged radio present Delay @virgindelay was insulting me on her DEAD TV show..so told the friend I don't watch dem local shows with local presenters so she went on to send me the link of the insults which has been published on blogs…Delay..Delay…Delay…how many times did I type ur name? Am the last bitch u must try in dis industry cos am a no NONSENSE Ashanti princess with a mouth as sharp as that of a porcupine..When we were we WHERE THE HELL WERE U ?…when I started way back in dis industry with ppl like @emeliabrobbey @luckielawson @gloriasarfogh @vickyzugah @eddienartey etc etc WHERE THE HELL WERE YOU??? OH the answer is dat u were still Wallowing in dat Village where u migrated from and u didnt have the opportunity to watch us on screen cos there was no Electricity in that Village where u resided..So if God has been favourable enough to help u out of that situation pls stay humble because even we the Dada bees are still Humble in life..If u can't appreciate a fellow sisters hard work…pls don't ridicule it cos I have never attacked u nor ur business so why attack mine? If u had insulted me personally I wld have ignored ur ignorance but to attack my business n investments is a no go area I won't sit n watch u ruin with dat ur loud mouth.. Am a typical Ashanti girl n I could be worst than ur worse nightmare in the industry..So go thru all the pics I have tagged u n know that I am not one of the girls that play too much or u can mess with …I will also reply all the stupid questions u asked abt me n my business so watch out for ur reply..Jealousy is what make Ghanaian women hate on each other instead of supporting each other n as the saying goes if ppl don't know wot is going on in your life or ur business ,dey hate..so am not Surprised!", Diamond sent this reply to Delay via social media.
Source: NKONKONSA.com