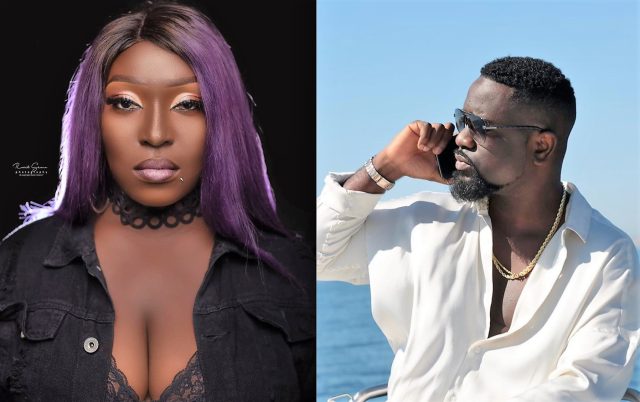 Rapper, Eno Barony has defended her colleague, Emmanuel Owusu Addo popularly called Sarkodie over his claims of meeting American RnB superstar, Beyonce.
In Eno Barony's view, Beyonce may have known Sarkodie, but she still opted to have Shatta Wale on her song therefore, if Sarkodie claims Beyonce spotted him first in such a setting, he is not lying.
Because many people have accused the rapper of lying, the discussion surrounding Sarkodie's Beyonce announcement is somewhat contentious.
Using herself as an example, she said, "TV3 is the first platform that i had the chance to showcase my talent. People don't know this, but I came for an audition when I was a kid. There was a program it was called Gang Starz. I came for it, I qualified and I was part of it. Later I left for school and came back as Eno. I knew here, but this is not the first place that I came for my first interview."
"It's about time we respect our own If Beyonce is Beyonce there, Sarkodie is Sarkodie here. So she can know Sarkodie, but she didn't prefer to do the song with Sarkodie. I'm sure Beyonce knows Davido, but she didn't do anything with him."