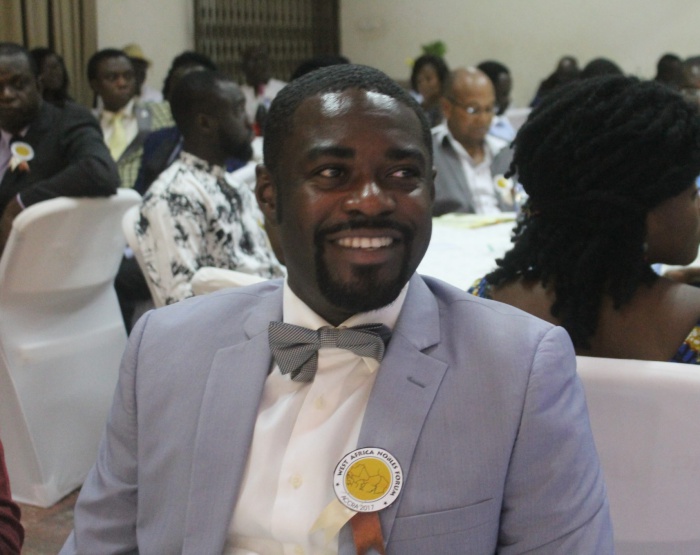 One of Ghana's most outstanding doctors, Dr. Adu Boateng – Chief Executive of Officer of Ghana's leading homeopathic healthcare provider – EndPoint Homeopathic Clinic, was on Thursday, May 18, 2017 honoured with a noble's award by the West Africa Nobles Forum.
The award comes as a result of his high personal, financial, and moral integrity, as well as his immense contribution to the growth and economic advancement of this country.
Being an eminent West African who lives a life worthy of emulation that continues to inspire hope in the younger generation of Africa, Dr. Adu Boateng, after been honoured, was then inducted into the West Africa Nobles Forum – a group of eminent West Africans.
Dr. Adu Boateng expressed his gratitude to the board of trustees of the West Africa Nobles Forum. He further said the award is an indication that whatever we do in life, society keeps an eye on us. This, he said, he's humbled and motivated to do more.
Dr. Adu Boateng was one of the 22 distinguished individuals in West Africa to receive the Nobles International Award. He was honoured by University of Education, Winneba, in April, 2017 for his generous acts toward the school and his contribution towards child education.
Past prominent Ghanaians who have received the Noble Award include the following: Rev. Dr. Yaw Frimpong Manso, the former Moderator of the Presbyterian Church, Dr. Theresa Oppong-Beeko, CEO of Manet Group, Noble Isaac Owusu-Hemeng, former CEO of Trust Bank, among others.