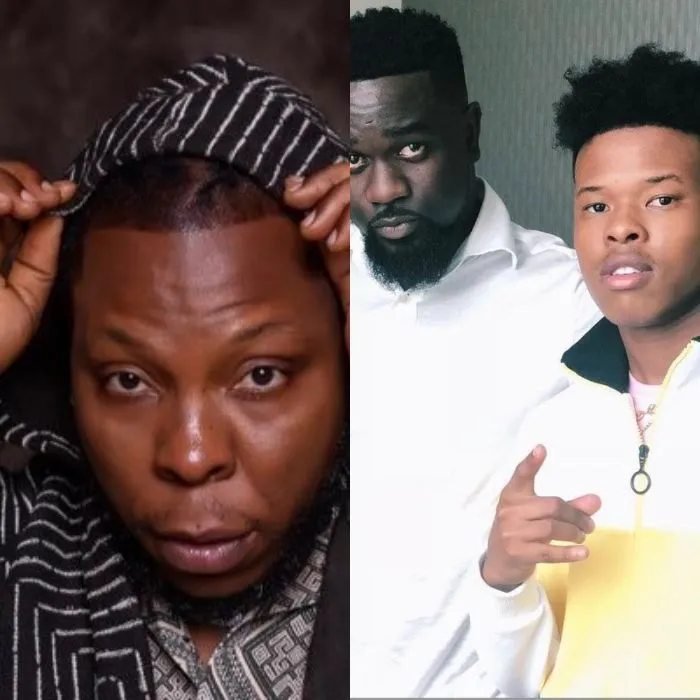 After South African rapper Nasty C stated that he turned down Sarkodie's demand for a feature twice, Edem 'Go get'em' humorously mocked Sarkodie.
Edem, who was once made fun of by Sarkodie, is giddy by the revelation that Sarkodie was also made fun of by another person.
In a recent freestyle, South African rapper Nasty C said that he turned down two feature requests from Ghanaian rapper Sarkodie because the latter once refused to shake his hand.
Nasty C had issues with Sarkodie because King sark refused to shake his hands.

So he turned down Sarkodie's feature request twice.

Addresses his issues with Shatta wale too. pic.twitter.com/FdN4xaHxGg

— Kwesi Osei Simpey (@WorkWithSimpey) November 23, 2022
Sarkodie's arrogance has been criticized on numerous occasions, and it appears that this time it has come back to bite him.
When Nasty C and Sark first met, the Ghanaian reportedly felt too haughty to shake Sark's hand because he was a complete nobody at the time.
The South African harbored a hatred towards Sarkodie and promised to exact revenge if he succeeded.
Later on, he did get big, and people responded accordingly. In a recent freestyle, Nasty C disclosed what he done to Sarkodie.
Yo @sarkodie why u no shake Nasty C 🤣🤣🤣🤣

— Edem Goget'em (@iamedem) November 24, 2022
NKONKONSA.com