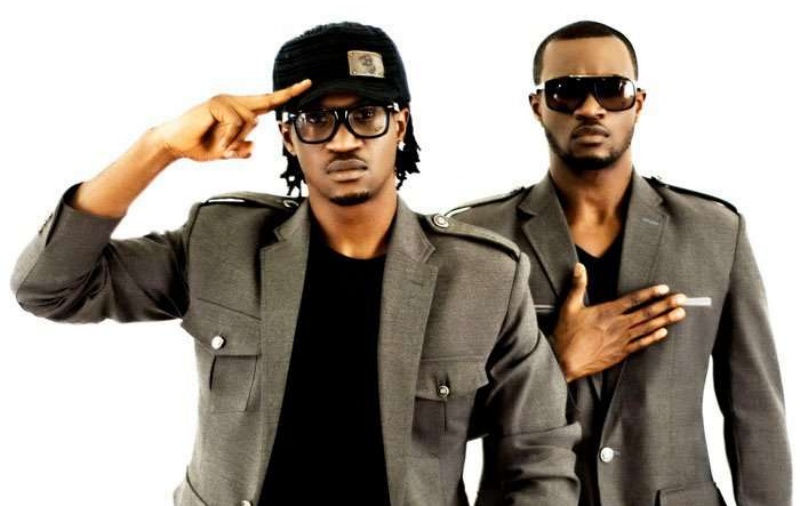 Its now confirmed that Famous music duo, P-Sqaure are no longer paired at least, for music and business. Peter Okoye had ignited rumours of a possible feud between him and his twin brother Paul Okoye.
Peter Okoye accused his twin brother of getting jealous of his twin birth, also accusing paul's wife, Lola of destroying a peaceful family.
Peter Okoye has however sent a termination letter to their lawyer Festus Keyamo (SAN), demanding for a termination of the agreement between Psquare.
In the letter, he defends his decision by making some serious allegations against his twin Paul and older brother/group manager Jude.
According to Peter, Paul is no longer willing to co-operate with him, even going as far as cancelling their planned US tour this year without informing him, and he (Peter) has exhausted all options to make it work.
He also accused Paul of slandering his wife and children with lies on social media, and alleged that they've now been receiving threatening messages.
Peter further accused his older brother Jude of once threatening to kill him and shoot his wife Lola. This allegedly happened in the presence of Paul and former first lady of Cross River state Mrs. Imoke. Jude allegedly also threatened to bring a coffin for him (Peter) if he ever comes near his house.
Peter insists that he has had enough of the drama and wants out of the Psqaure group and contract. The singer who now refers to himself as Mr. P, stated that he loves his brothers and their families, and he wishes them the very best in their careers. However he cannot betray his wife and kids as they are very important to him.