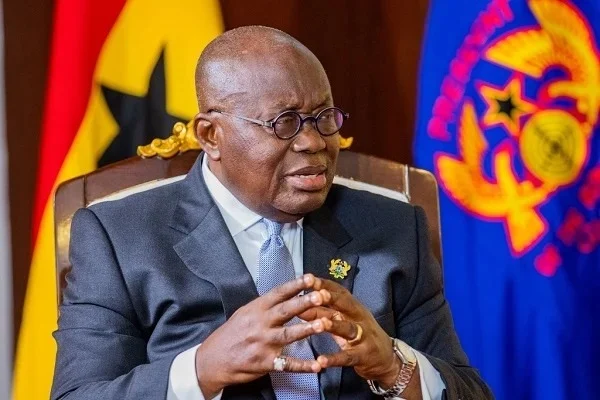 President of Ghana, Nana Addo Dankwah Akufo Addo has stated that as long as the conflict between Ukraine and Russia continues, the nation's economy would have challenges.
The invasion began on the morning of 24 February, when Putin announced a "special military operation" for the "demilitarisation and denazification" of Ukraine, reinforcing his false narrative associating Ukraine with Nazism.
pandemic, according to Nana Addo, the war between the two nations is now hitting the majority of the continent's nations. He has stated that things are getting worse.
"By 2021, COVID-19 had pushed Africa into the worst recession for half a century. A slump in productivity and revenues, increased pressures on spending and spiraling public debts confronted us without relent."
"As we grappled with these economic challenges, Russia's invasion of Ukraine burst upon us, aggravating an already difficult situation. It is not just the dismay that we feel at seeing such deliberate devastation of cities and towns in Europe in the year 2022, we are feeling this war directly in our lives in Africa.
"Every bullet, every bomb, every shell that hits a target in Ukraine, hits our pockets and our economies in Africa," he lamented while delivering a speech at the 77th UN General Assembly on Wednesday.
NKONKONSA.com