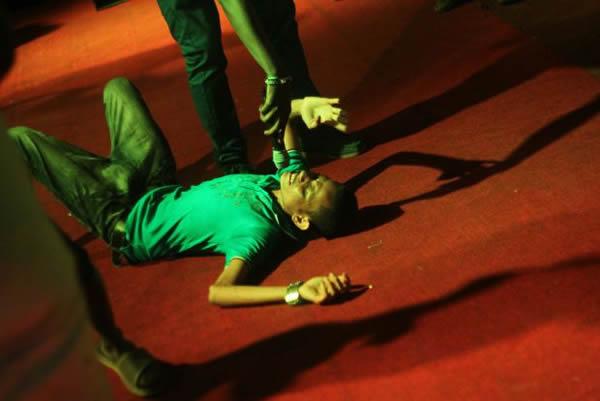 Dancehall artist, Jupitar successfully held his 'Enemies Concert' at the Korle Gonno beach last Sunday.
The well attended gig witnessed energetic performances from Jupitar much to the delight of his fans who danced and sang along to his songs, including the hit track 'Enemies'.
During his performance of 'Enemies' a guy in the crowd collapsed. He was later resuscitated and unharmed. It was not clear the cause of the fainting, but it was clear that he was a big fan as he was given an opportunity to express himself on the microphone.