First Lady, Mrs. Rebecca Akufo Addo has rejected the salaries payment made by parliaments and has promised to refund all the allowances she has received since 2017.
Mrs. Rebecca Akufo Addo in a statement released officially on July 12, stated that she does not want to be projected as woman and mother who is self-centered and does not care about plight of the ordinary Ghanaian.
Parliament revealed plans to regularise the payment of allowances to spouses of the current president and the vice president, former Heads of States, Presidents and vice presidents respectively as part of the privileges due to the President and Vice President under Article 71 of the Constitution.
According to the statement, the First Lady in consultation with the President of the Republic, Nana Akufo Addo has decided to refund all monies paid to her as allowances from the date of the President's assumption of office that is from January 2017 to date amounting to GHC899,097.84.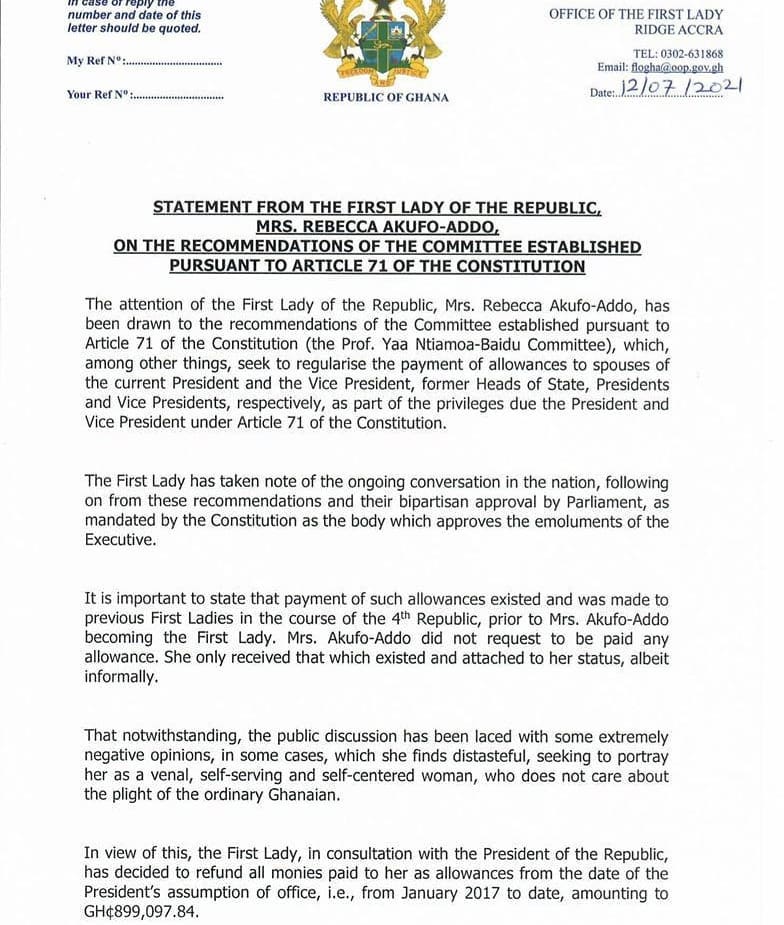 Source: NKONKONSA.com