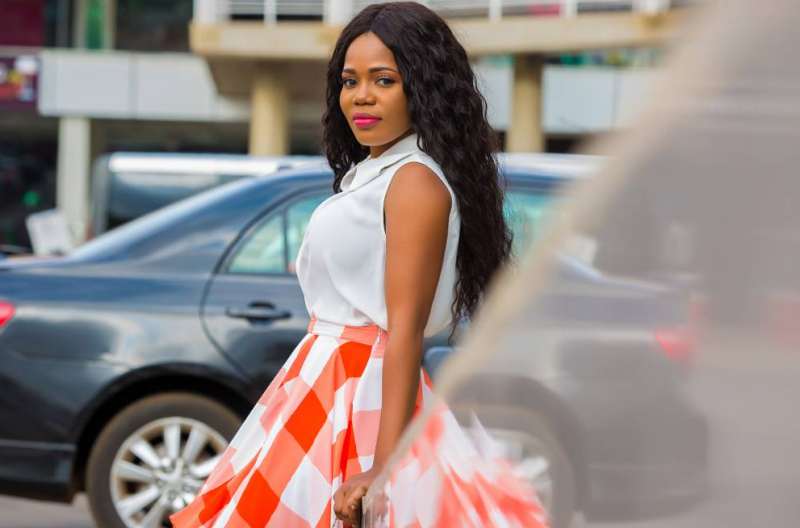 Singer Mzbel has stated that she sees nothing wrong with dating a married man because her God allows it.
The musician who was on the show Tuesday morning to promote her new singles denied claims that she was in an amorous relationship with the former president, John Dramani Mahama.
Nana Akua mentioned that she refers to the ex-president as 'daddy' and that tells they are not dating. When Zionfelix, host of the show told her there was no way she could call Mahama any other name aside 'daddy' since the world knows he is married, Mzbel quickly replied that her religion allows a man to marry countless women only if he can cater for all of them.
She added that a lady is also allowed to be with a married man on a condition that the woman is not a virgin. Mzbel made it clear that she sees nothing wrong with a lady dating a married man since her religion does not frown on it.
"My religion allows a man to marry as many as he wants so the ladies in Judaism accept the act. So far as he takes good care of you and does not give you problem, then you are good to be with him. Dating or marrying a married man is not a big deal.
The lady can also marry a married man but it has to be just one person in your life, unlike a man who is allowed to marry even more than twenty women and be decent with them. If I am dating a married man I won't be ashamed of it" Mzbel told Zionfelix.
The artist real name Nana Akua Amoah Belinda, however, stated that she is not dating a married man when Zionfelix questioned if she is seeing someone's husband.
"I am not dating a married man but if I am I won't be ashamed of it because God permits it. In the old testament, Solomon and others had plenty concubines. The only thing a married man cannot do is to take an another man's wife." she said.
Source: Zionfelix.com