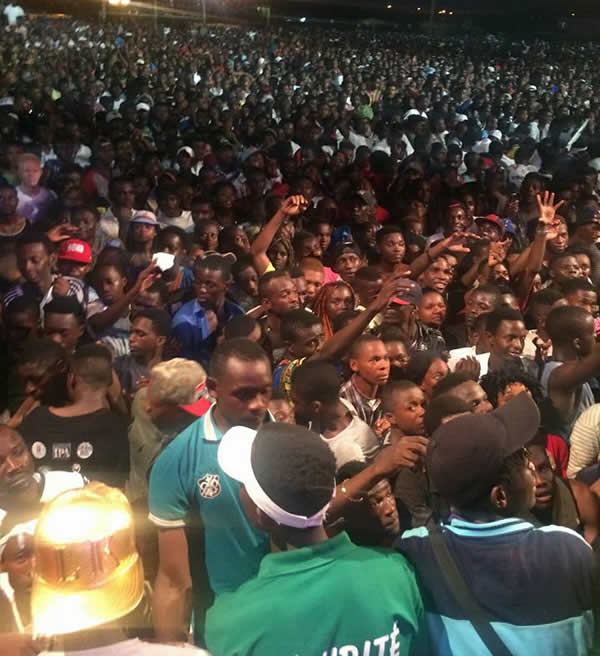 Award winning Ghanaian hit maker Guru took over Gabon over the weekend.
The "Pooley" Rapper performed at a fully filled 15,000 capacity stadium and got the already charged audience asking for more.
2015 rocked the Gabon Le Grand Concert on Saturday with an electrifying performance, dropping hits after hits as the crowd repeated every single word after him.
Watch what really happened in Gabon: