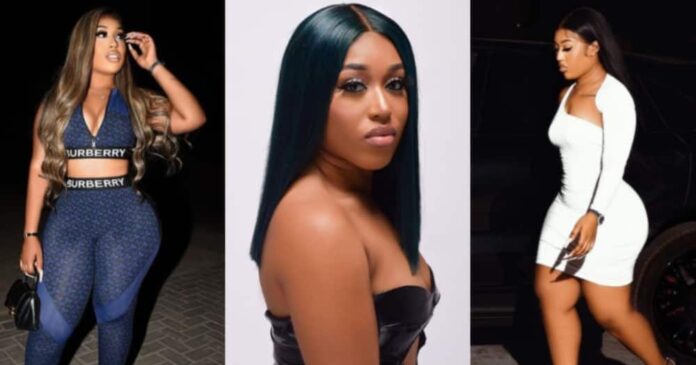 Fantana, a singer and entrepreneur from Ghana, has explained why she has no immediate intentions to wed or start a family.
The singer of "No Dulling" admitted she does not trust anyone, which is why she has a tattoo around her chest that reads, "Don't trust anyone."
If her partner shows her that he truly loves her by his acts, she aspires to be in love.
Fantana claims that she has never trusted anyone because of what she has seen some of her friends go through.
She came to the conclusion that males are wicked and are capable of shattering women's hearts as a result of that experience.
Fantana went on to say that she is not currently planning on having children of her own. She clarified that having children requires a lot of labor.
Even if she were to have children in the future, she promised it would only be one.
Source:NKONKONSA.com