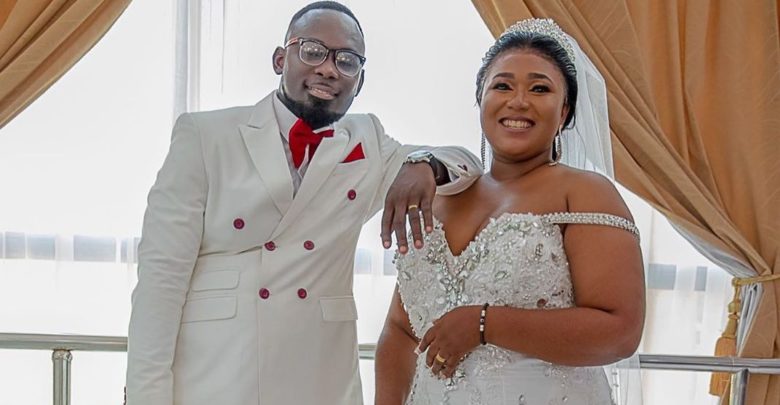 Actress and TV personality, Xandy Kamel has opened up about some details about her first marriage.
The actress disclosed in a fascinating conversation with Delay that she first got to know her ex-husband Kaninja when she started working at Angel TV as a hostess.
The actress said that she was in a serious romantic relationship with sports writer Kaninja within two months of starting her new job.
"When I started working there, he was already a staff there but funny enough, I never even looked his way but it happened…it took two months."
Xandy Kamel mentioned that it took them four to six months to organize and execute their marriage.
The actress added that, before she got married, she moved out of her mother's house to cohabit with her partner three months into the relationship. They lived in a chamber and hall compound house called "face me I face you".
Xandy Kamel acknowledged that she paid for almost half of the wedding's costs, including the rings, her husband's outfit, and subsequent bills.
"I made one of my uncles buy the wedding and then send it down to Ghana for him. So it feels like I married him. That is why I am the only one who can end it…. I married him because I did everything, he only came in as a man that I respected…but I made it look like he did it."
NKONKONSA.com