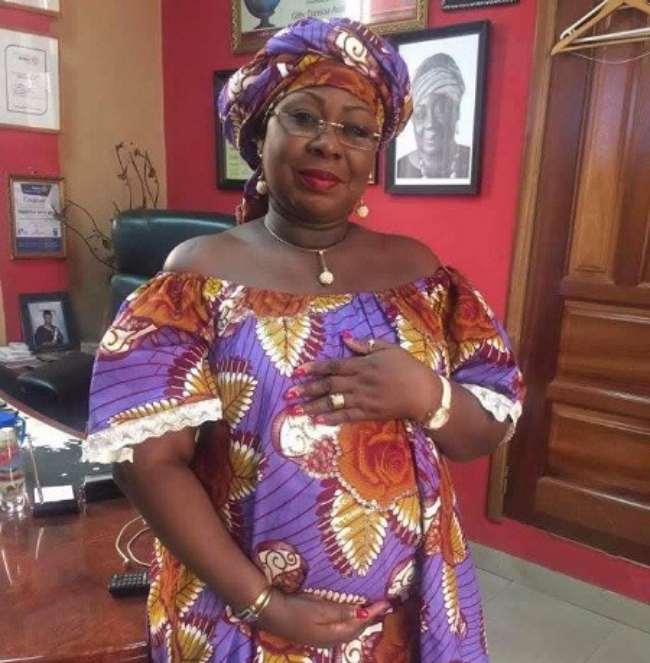 Gifty Anti, 47, got married in 2015 to the chief of Akwamu Adumasa, Nana Ansah Kwaw IV, in a colourful wedding which was dubbed
'the Royal Wedding'
.
However, the couple have had to wait for two years to welcome their first baby.
On Friday, news broke that the ace broadcaster had taken seed, and is expecting a baby girl with her husband. Further reports suggest that she is already seven months pregnant, with preparations already far ahead in anticipation of the arrival of the 'Royal baby'.
But speaking at the annual Women Praise Concert dubbed 'Women called to Worship', as part the 9th anniversary of her TV show 'The Standpoint', Gifty Anti was all joy, disclosing that she never imagined getting pregnant when she first got married.
She revealed that "my husband and I had a long conversation about the possibility of pregnancy before we married and he was content with the fact that we may never have children."
She also had some kind words for the family of her husband, saying she was very appreciative of their patience over the last two years even when there were doubts over whether she could ever be pregnant.
"I thank God for the family of my husband for their immense understanding through it all. I never had to go through the agony other people went through," she added.
Gifty Anti has been the long-time host of The Standpoint programme on GTV and joined a host of other influential women on the 'Women Praise Concert' to share their testimonies, so as to help inspire the growing generation.
The concert was also graced by Ohemaa Mercy, Becky Bonnie and Cynthia McColley.