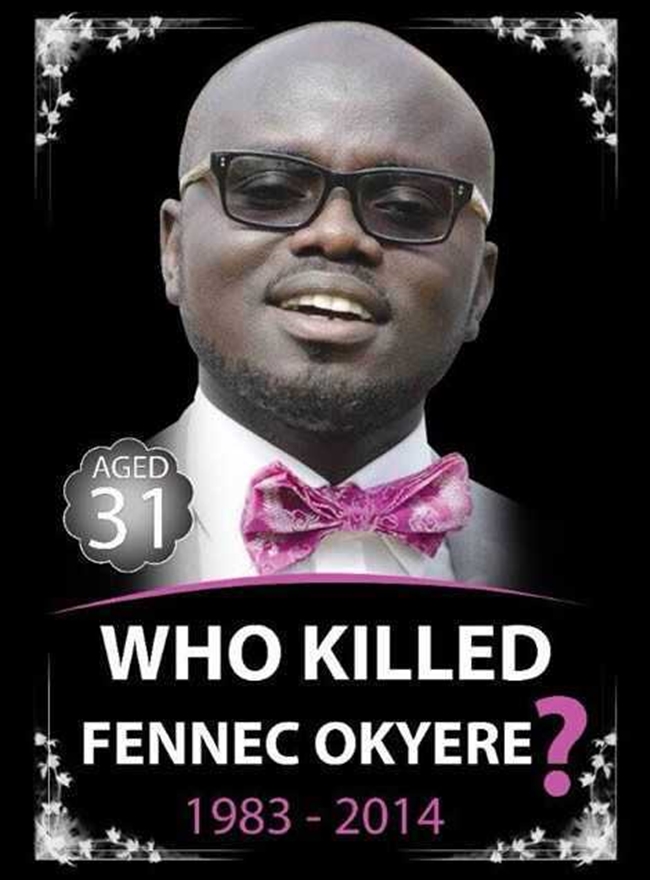 Iconic Music Producer – Edward Nana Poku Osei popularly known as Hammer of the Last Two, has given a shocking twist to the murder of Fennec Okyere and all the mystery sounding it.
Hammer believes the killer of the late Talent Manager/Businessman could be at his last working place which is waste management company Zoomlion Ghana Limited – a subsidiary company of Jospong Group of Companies. Speaking on the "Total Showbiz" segment of Okay FM's "Ekwansodwoodwoo" drive time show, Hammer has called on the Ghana Police to shift direction of the ongoing Fennec Okyere murder investigation to the Management and staff of Zoomlion.
"If I could help the Police and give them  a cue to follow in their investigation, they should stop concentrating on the Musicians and the entertainment industry. They should look at his professional career, they must look at Zoomlion because it will come from there. He was very instrumental there and he made a lot of enemies there because he was rising so fast. So I will advice the Police to look at Zoomlion. That is where I suspect the killer will be".
Hammer insisted that Zoomlion made Fennec Okyere rise very fast in society in and he became the favorite of the CEO, Dr. Joseph Siaw Agyepong, so he attracted a lot more enemies there than any other part of his life.
"He was rising very fast and he was almost the favorite of the CEO. He was rising too fast for some people and he made a lot of enemies there. So the Police should look more into Zoomlion and the leave Musicians and the entertainment industry alone".
Asked why he is convinced that the late Fennec Okyere's killer(s) could be from Zoomlion, Hammer said "What I can say is that, he was very influential there, It's a very powerful company and he was rising and rising very fast. So I know for sure that it will not come from his music side,  it will come from his work side. It is just a cue I am giving the Police because I think they have concentrated too much on the entertainment industry".
The award winning Beat maker stated that nobody had any reason to kill Fennec from the entertainment industry.
"Nobody in the entertainment industry had any reason to put an end to his life. People are not that desperate to murder somebody. We don't even make millions of dollars there, so there is no motive there for somebody to go ahead and end somebody's life like that. If anything at all, it will come from the giant company, where he was rising".
Fennec was stabbed three times at his Manet Gardens residence on the Spintex Road, Accra on Thursday, March 13, 2014 by unknown assailants. He died at age 31. He worked as an Operations Manager for Zoomlion, Creator Digital Company and at the time he died he was the General Manager at C.A Nzema Oil and Gas (CANOG ) which is another subsidiary company of Jospong Group of Companies and he was the Manager of Rapper Kwaw Kese.
Fennec was pursuing an Executive MBA at China Europe International Business School and he was supposed to graduate a few weeks before his death.
Source: Eugene Osafo-Nkansah/Peacefmonline.com