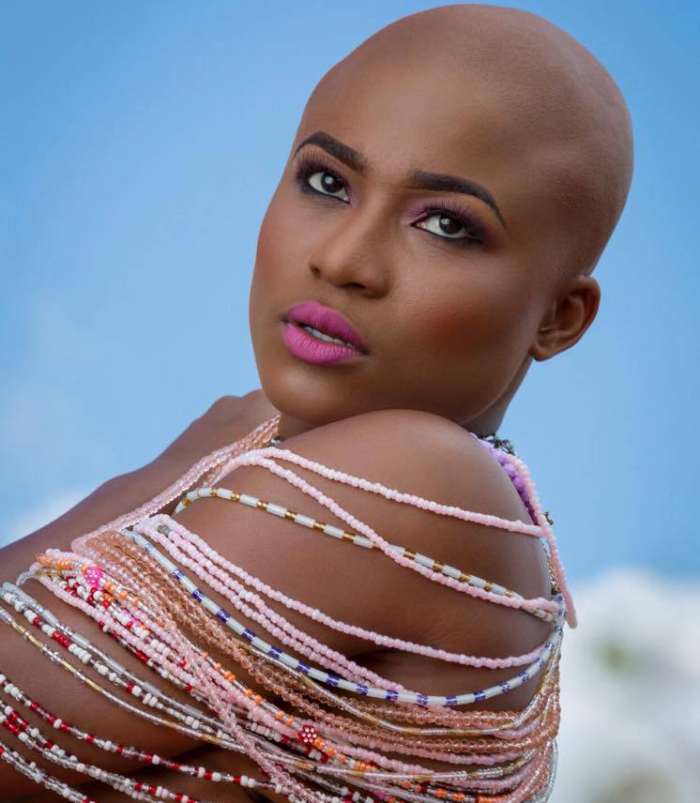 Ghanaian actress Christabel Ekeh has been off the screens for a while. Apparently, love swept her off her feet when she least expected it.
The actress revealed that she has fallen in love with a guy who 'kidnapped' her and has "been swept off" her entire feet.
Speaking to Joy Prime at the premieriing of 'Damaged Goods' by Roverman Productions, the actress, who seemed to be clearly smitten, admitted that she did not believe very much in the concept of love until she fell in love with her 'kidnapper' whom she said is a descent of two French countries.
"I never believed in this love thing until it struck me like thunderbolt. We met in a very dramatic way; I thought I was being kidnapped; I probably was being kidnapped," she said.
Christabel Ekeh, who is of Ghanaian and Nigerian descent, narrated the occurrence.
"I was bored and I went somewhere and this guy just whisked me away. In the beginning I was scared, and then I was curious and I found myself in his home and I was curious again; I thought I should blow the alarm, by then I was dating somebody but I noticed I wasn't even in love because the person came, he knew something was wrong, he brought in the police, I managed to get out of his hold (the kidnapper), but I went back. That's why I said I fell in love with my kidnapper."
The actress, who was reluctant to give any more information about her love, did mention that he was 'famous and rich'.
That probably leaves her fans with three clues; French decent, rich and famous. It is however unclear, whether or not the actress is referring to a figurative kidnapping or an actual one.
Christabel Ekeh, who is 26, is known for movies like 'Corporate Game', 'Sweet Mistake', and the popular, 'Potomanto' released in 2013.
Source: Myjoyfmonline.com