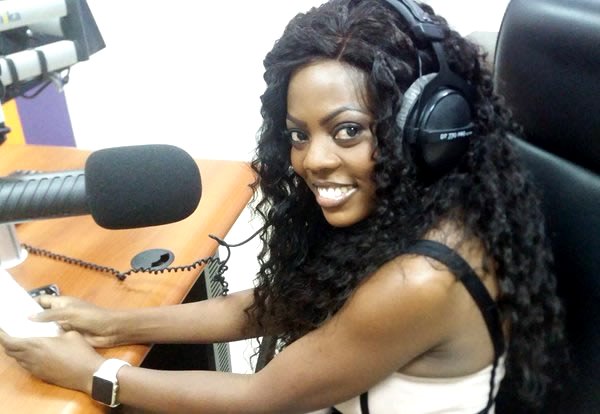 TV Presenter Nana Aba Anamoah has opened up on her suspension and subsequent resignation from Kanda based TV.
The former TV3 Presenter has revealed that she doesn't regrets leaving TV3. In a revealing interview with Bola Ray Starr FM's, Star Chat, Nana Aba however admitted that she however misses her former colleagues.
"I wasn't pushed to resign but actually when I sent in my resignation letter some of my bosses were disappointed and they were sad that I was leaving," She said on Starr 103.5FM, Wednesday.
The former 'Diva' host added "no I don't regret… but I miss TV3, I miss the people around, the people in the newsroom, I miss them every day, I miss them every day I wake up."
As to what she has being doing while on break and deciding her next move, Nana Aba said she has been sleeping, eating, reading and watching football during the break.  Anamoah has since joined EIB Network's Gh One TV.
The popular TV presenter was taken off air by management of TV3 on Saturday October 3 2015 for a supposed "prank" on Twitter.
A statement signed by the Chief Executive Officer of TV3, Mr. Augustus Dickson, described Nana Aba's conduct as online information theft and unprofessional misrepresentations. 
"After preliminary investigations internally, and in accordance with TV3's own commitment to the highest level of professionalism, management has decided to take Nana Aba Anamoah off air until further notice." 
"As a broadcast network that prides itself in upholding high ethical standards and delivering credible and trustworthy content to its viewers, TV3 would like to assure viewers and other key stakeholders that it shall continue to take all necessary steps to maintain such standards," the statement noted.
Source: NKONKONSA.com