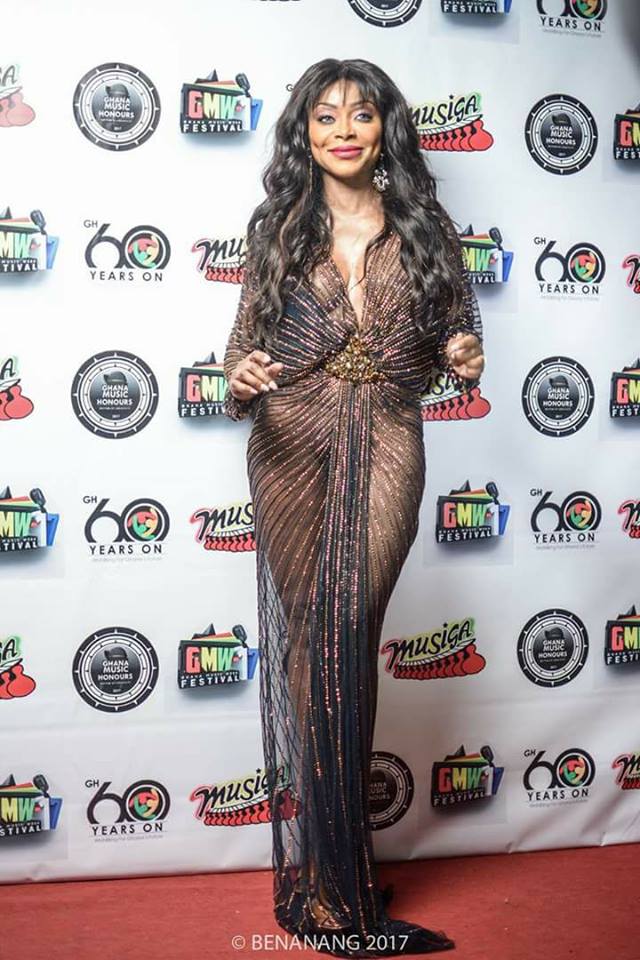 Controversial singer Stephanie Benson has turned a blind eye to criticisms about her fashion statement which some describe as too revealing.
The singer appears to have little time to respond to such criticisms except to say that she will cover up when she wants to.
Benson is not a stranger to controversy. Her choice of cloths constantly grabs media attention any time she performs.
On March 4 this year, for example, she got Ghanaians talking when she presented MzVee with the Best Female Artist Honour in a see-through gown at the 2017 Ghana Music Honours at the National Theatre.
She was heavily criticised by a number of Ghanaians but the singer appears to have developed a thick skin.
Speaking in an interview on Behind The Fame on Drive Time on Joy FM with Lexis Bill, the 'Dear Lord' singer said what she wears is no one's business because she is comfortable in them.
"I've had a career for a long-time, things like that don't affect me, negativity doesn't affect me. 'I should cover up', yeah, I'll cover up when I want to cover up. If I am going to a music arena where it is my job to present myself as who I am inside, then I will present how I feel and not all my dresses are like that," she noted.
Also known as Princess Akua Ohenewaa Asieanem of Kokobin, Stephanie told her critics that she is "an artiste, if you want me, I will be there, but don't come and tell me what I should wear or shouldn't wear." According to her, she has been in the industry long enough to know what to wear at what time.
"I have been in the industry for a long time and I know what is appropriate in certain circumstances. On any stage, any platform, whatever I wear, represents who I am. You can either choose to take that or not. I mean it's not my problem if you have a problem with it," she warned.
While people seem to have a problem with her choice of cloths, the 50-year-old singer said she is a good role model to her children. She is blessed with five children all of whom are within the ages of 16 and 27 years. Stephanie Benson, who is related to another musician, Akosua Adjepong, said "I am an amazing role model to my children, adding, my kids approve of my dressing.
Source: Myjoyonline.com