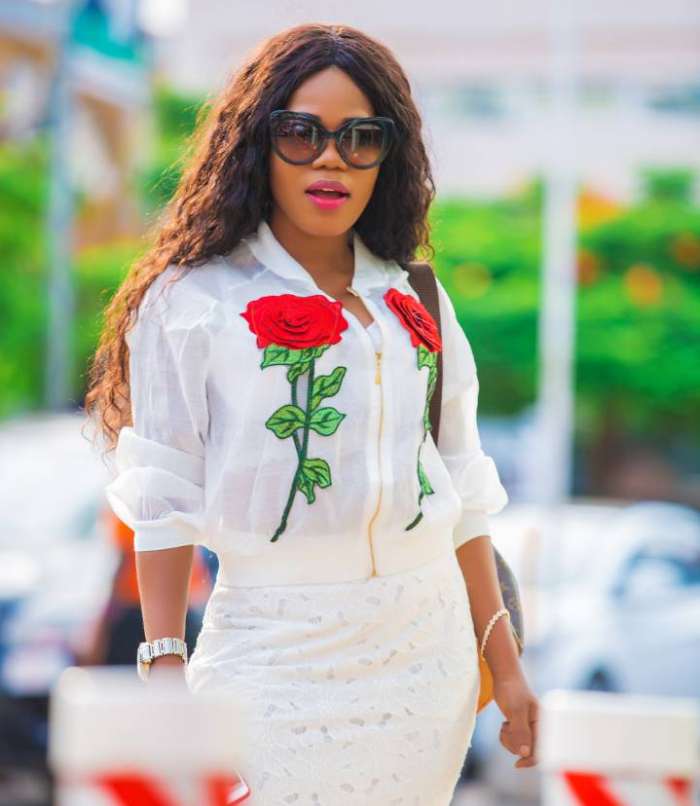 Singer Mzbel has had one of his children benefiting from NPP's Free SHS policy, which takes off from this month.
The '16 Years' singer after experiencing the new policy when he walked to Achimota SHS in Accra to register her son lauded the NPP government and the policy which was launched on Tuesday, September 12 in Accra. Mzbel after giving positive comments about the Free SHS, which will benefit over 420,000 students in the country, has been lashed by most Ghanaians.
Belinda Nana Akua in an Instagram post Tuesday morning could not fathom the reactions of Ghanaians after she applauded the sitting government for the implementation of the Free SHS policy. According to her, she will commend the ruling NPP government when they enact good policies and rebuke them when their actions run the country down.
The controversial musician who sounded unperturbed by the backlash from the public following her comment about the Free SHS disclosed that the new policy would not change her love for the leading opposition party, NDC. The mother of one described herself as a proud supporter of the party founded on July 28, 1992.
Mzbel further pleaded with the government to extend the new policy to affect continuing students who have a year or more to complete senior high school.
"I am amazed by how people have reacted after I mentioned my Free SHS experience. Come on! Are we not expected to support what is Good and condemn what's not? This doesn't mean I have switched to NPP because I am a proud supporter of the NDC, but don't forget I am a Ghanaian too. I care about the progress of this country and policies that will make life easier for all.
I strongly believe that politics shouldn't divide us. It should rather be a platform to propel the sharing of forward moving ideas and the ability to support what will make the life of those who vote for us better. Let's not deceive ourselves with the sides we stand on.
If something goes wrong, I will say it the same way I will approve of something that is right. Borrowing words from Benigno Aquino III, 'I have a simple goal in life: to be true to my parents and my country as an honorable daughter, a caring sister, and a good citizen.' And oh Nana I think Free should be Totally Free so the PTA fee distin di3 no lie. More importantly, this policy should be expanded to enable the continuing students (form 2 and 3) benefit as some parents struggle to pay fees of their wards already in the schools.
Source: Zionfelix.net