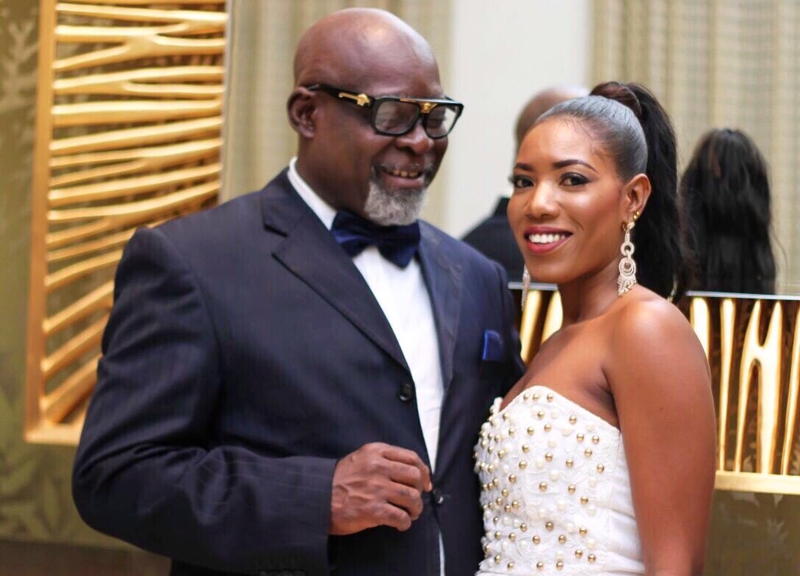 Veteran actor, Kofi Adjorlolo has disclosed that he is disappointed over his botched marriage plans with 26-year-old actress, Victoria Lebene.
The 61-year-old speaking on Starr Chat said he was aware of the trolls his relationship with Ms Lebene generated but he was not perturbed.
"I take things very easy. I'm not someone who rushes and get farcy over things…that has actually kept me all these years," he told Starr Chat host Bola Ray adding, "so when it all started I refused to be farcy over all these things."
The news of Mr. Adjorlolo and Ms Lebene breakup went viral May 25, 2017 after the latter revealed that it was over between the two.
According to her, she had been going through a lot since the news of her relationship with the veteran actor hit the spotlight, noting that her father S.P Victor Mekpeh, a retired Chief Superintendent of the Ghana Prison Service had been against their relationship.
"I just think that I want to make it up to my father and the reason is that, he hasn't been in agreement with the wedding and the whole marriage thing going on between me and Kofi Adjorlolo. It is something that has always been at the back of my mind that my father is not in support of it.
"So I have decided to make my father proud and to let him know that I have listened to him and I don't want the marriage to come between me and my father because he is one of the reasons why I am who I am today," said Lebene in a recent media interview.
Commenting on their breakup for the first time, Mr. Adjorlolo said "I realized that Lebene…apparently we could relate to each other so nicely" but for the unfortunate breakup.
Asked whether he is sad he is not marrying the 26-year-old; he said "she is so fine. The word is not sad but I think I will rather say I'm disappointed…not sad but disappointed. I can't be sad."