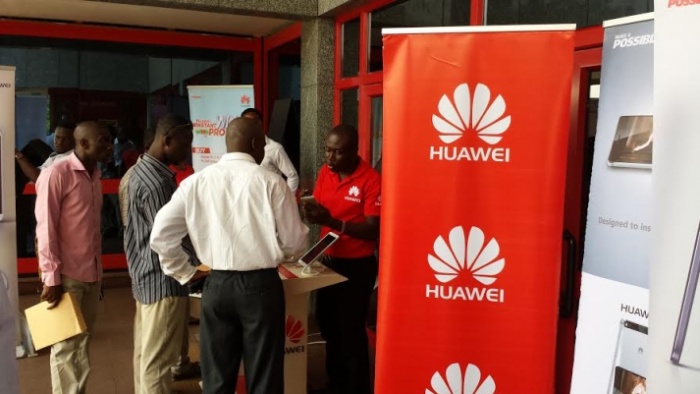 Ghana's finest actors and celebrities are set to share and capture moments with their fans at Huawei's first ever experience center at Accra Mall  on Friday June 16 2017.
Some of the celebs include John Dumelo, Kalybos, Bismark the Joke, James Gardiner, NikKi Simonas  amongst others who will interact with fans as well as do special celebrity sales to customers at the Huawei Experience Centre.
The experience centre will offer all  ranges  of  Huawei smartphones, tablets, laptops, wearables, genuine accessories, routers, mifis, moderns, and audio products, including Huawei exclusives.
As part of   efforts to offer   highly interactive and a more satisfying experience  , the huawei experience centre will offer superb customer service, expertise, and support for Huawei devices.
The grand opening  of the Experience Shop   which is also in partnership with Telefonika is scheduled for Friday, June 16th will be followed by a 10-day activation campaign for  its latest flagship  phone- the  Huawei P10.
The Huawei P10 is the ultimate selfie premium smartphone in Ghana with an 8MP Leica camera sitting on the front, and 12MP RGB and 20MP monochrome lenses that work together to offer better image quality and depth perception. This is going for a cool GHS 2550. A raffle draw which  will be  carried out  during the 10 day activation campaign will produce a winner  will go home with the  Huawei P10.
All customers who purchase any kind of  Huawei device will also go home with mouth watering gifts. Customers will also get to capture and share moments with their favourite  actors and celebrities. Huawei's commitment to  investing in Ghana while playing an active role in ensuring sustainable development in the ICT sector is much more visible than ever.
Huawei began operations in Ghana in 2005 and currently serves all the major telecommunications operators in the country as well as providing consumer devices to the general populace.