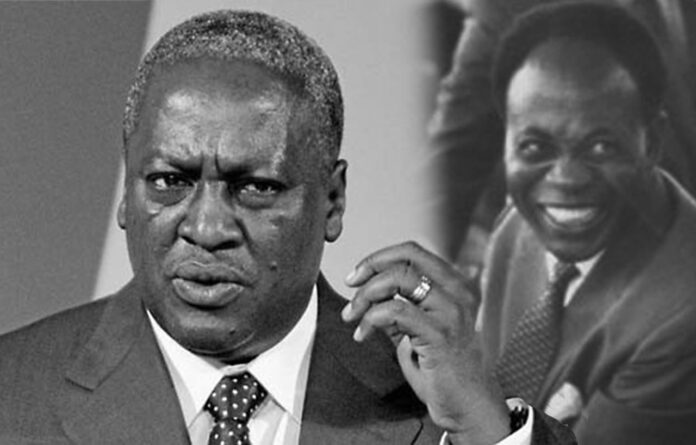 Bulldog is known for delivering "headline-grabbing" remarks, and in a recent interview, he recently unloaded a similar scheme.
According to him, former President John Dramani Mahama was a lot better leader than Ghana's first president, the legendary Dr. Kwame Nkrumah.
This was disclosed recently during a Bryt TV interview with Nana Asiamah Hanson, an expert in mainstream entertainment and manager of artists.
Bulldog claimed that the previous NDC President did not have a history of stealing public funds for his own gain, but rather used borrowed funds to make important contributions and advancements.
He claimed that despite the fact that Kwame Nkrumah made enormous achievements as well, he did have some money in the state coffers when he became president.
"Everything he has done no matter how small it is, he (Mahama) borrowed money to do it. Nkrumah had money and he did what he can do. Nkrumah started this journey with money in our coffers. But His Excellency John Dramani Mahama came to continue the borrowing and look at the amazing things he has done", Bullgod argued.
NKONKONSA.com