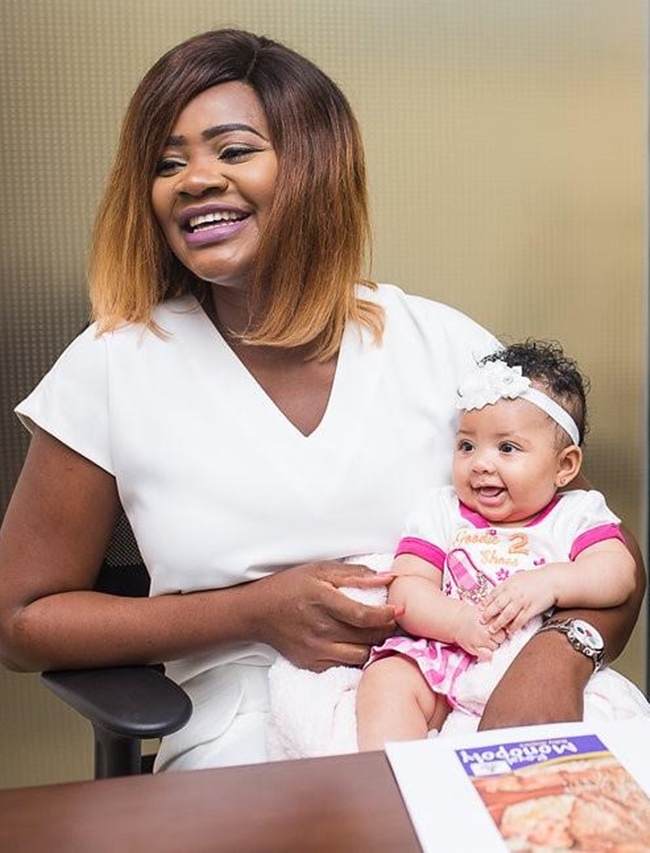 Royal Commodities a subsidiary of Royal Group has been unveiled Baby Lorde the less than a year old daughter of Actress and Producer Kafui Danku and her mother as the faces and brand ambassador for their new product Royal Monopoly diapers at a brief ceremony held at their premises in East Legon today.
Speaking at the event General Manager for Royal Commodities told the media that " The Royal Monopoly Diaper is the highest product (Diaper) you will ever find on the market after several test at the Ghana Standard Authority and Food and Drugs Authority. We felt there is no better combination for this product than Kafui and baby Lorde so after our internal deliberations we decided to go for Baby Lord as the face of the product Royal Monopoly baby diaper."
The Sliver Rain actress on behalf of her little daughter is optimistic that the product will do well on the market since she has tested and compared it to other diapers on the market and can say it's the best.
The 18 Months contract subject to renew will see Baby Lord and Mother (Kafui Danku) feature in Adverts (Billboard,Video Jingles and Radio Jingles), Documentary and other activation's across the country.