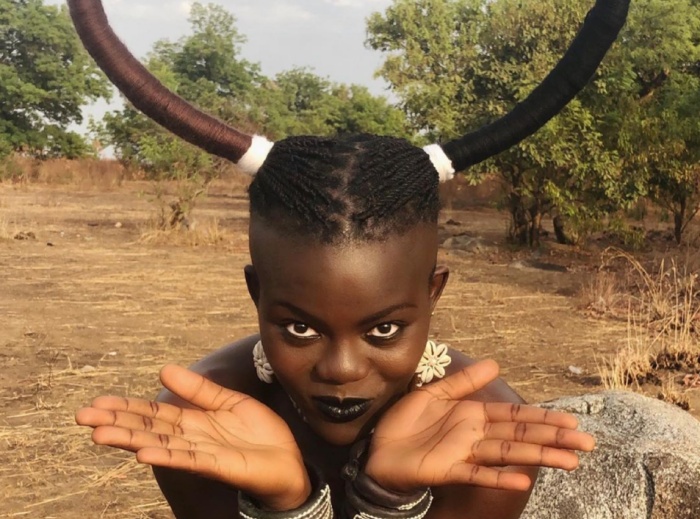 Wiyaala has registered her displeasure with comments in the media that she is not making an impact in Ghana because she only focuses her attention on abroad.
According to her, the media should stop talking about her if they indeed think that she does not matter in the music industry in Ghana.
Earlier last week, music producer JMJ was quoted to have said that the female music scene in Ghana is almost dead after the exit of Kaakie, Ebony and a few others.
"We can hardly see any female in that same light as them. Shouts to Wiyaala who is doing well out there. She could be an exception but the rest are still not there yet for me," JMJ was quoted.
But during a discussion on JMJ's claims, entertainment critic Arnold Asamoah-Baidoo has said he is confused with the shout-out to Wiyaala.
"I got confused with that shout-out because what is he talking about? Is he talking about your ability to do good music, your international appeal or the fact that in this Ghanaian music industry now in our terrain who is actually out there? In Ghana, Wiyaala is not out there, let's be fair. For some years, she and her management decided that our target is that international market. So I am confused about JMJ shout-out to Wiyaala," Arnold said.
But it appeared Wiyaala was not happy with the line of conversation.
In a video she shared on Instagram on Saturday, she stated that the media should stop discussing her if she doesn't count in Ghana—indicating her comment was not because she was angry.
"This message is going to industry players especially those who do the blogging criticising or whatever. JMJ, Arnold Asamoah-Baidoo and all your whatever, if I don't really count in this industry and I have never been counted as part of this industry, then don't discuss me when you're talking about showbiz in Ghana," she said.
"You can't always mention my name and turn around and say 'shouts to Wiyaala' but she doesn't count because she and manager are just concentrating abroad doing international stuff…," she added.
Source: NKONKONSA.com