It appears Kylie Jenner and Tyga are in love with their smartphones more than themselves.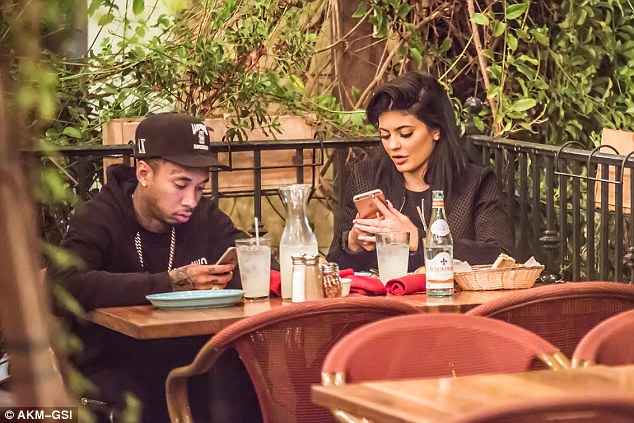 The reality star and rapper were pictured on a dinner date in Calabasas on Sunday and rather than chatting to each other and into each other's eyes , they appeared to be more preoccupied by technology.
At one point Kylie, 18 could be seen texting on her phone as Tyga just stared into the sky with his hand in his hands.
Another picture then shows the rapper then also chatting on the phone, while Kylie fails to raise a smile as she sits next to him.
The pair started dating over a year ago, and while they've never publicly confirmed they're an item, they have been parading their relationship all over social media ever since the reality star turned 18.