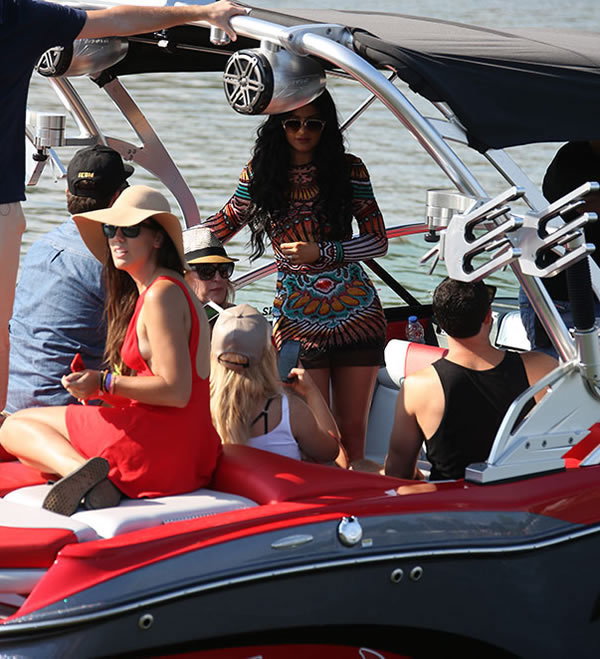 After almost one week Kylie Jenner's birthday mood is still active and she celebrating her 18th birthday till she can't anymore.
While we really think she could have just made do with a limo to Oceana and a kebab like we did, instead the Kardashian opted for a birthday marathon of epic proportions.
On Sunday evening Kylie took the party to Canada where she is believed to have been paid near to $100,000 to go to her own birthday party. That's right – she is literally paid to party.
Rather than book an Uber Exec as a treat, the star arrived by helicopter before jumping in a boat to complete her journey to the Montreal beach club.