Zylofon Artiste Tiisha has splurged at some prospects of MenzGold for creeping up on her online.
The "True Mood" singer has wailed about how she is uncomfortable living her real life because a company which is owned by her record label boss Nana Appiah Mensah has been disintegrated leading to loss of money for the company and its customers.
From the time MenzGold was not operating again which was in 2018, there have been demonstrations too and fro in the owner's house and also other companies who are in relation to MenzGold just to demand their money.
Tiisha who is an artist under Nam 1's record label has become a victim of some of these online trolls.
According to the singer, she won't post anything online without people reminding her about debts owed by MenzGold.
"I'm really sick and tired of "Our Money" comments from some so-called "Menzgold costumers" when I share a post of me just living my life! FYI I have no relationship with the Company! I am signed to ZYLOFON music and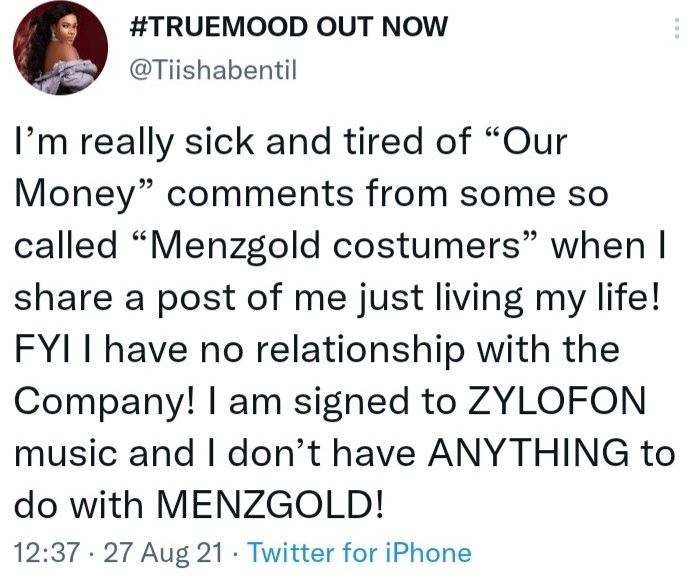 SourceNKOKONSA.com