Ghanaian soccer super star Michael Essien has shut down rumours that he is having a secret love affair with a certain Greek lady.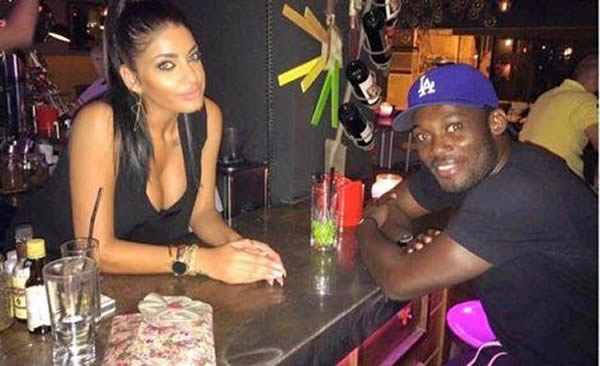 The said lady pictured with Michael Essien
The rumours which started with the release of a picture of Essien and the said lady by Ghanasoccernet have really gotten Essien very angry.
The beauty, identified as Maria Kazerian is seen posing with the injured Ghana midfielder at a bar in the photo. Kazerian is reported to be of Armenian heritage but lives in Greece where she works as a hostess at a popular bar.
Essien took to Instagram this morning to deny the rumour circulating tabloids over an alleged 'side chick' aside his wife Akosua Puni.
This is what Essien had to say:
"When you're minding your own business then you see so called ghanasoccernet writing stupid things about you thinking they've got an exclusive stories f**cking idiots get your fact right and be professional about it before writing stupid things about others. Fools #commonsense #socheap."
Source: NKONKONSA.com