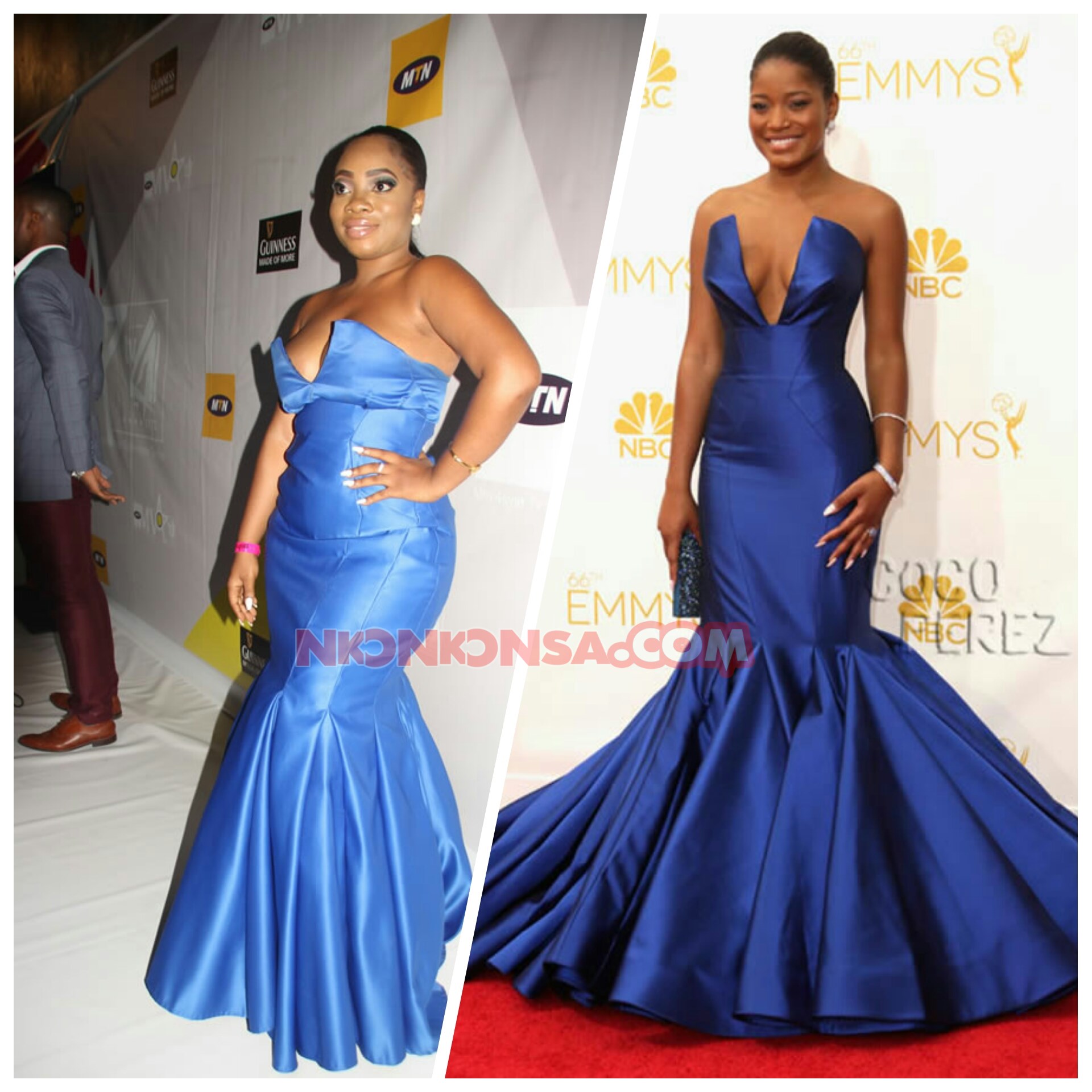 Upcoming Ghanaian actress Moesha Boduong has admitted she copied Hollywood Star Keke Palmer's red carpet dress to the just ended 2015 4Syte TV MVAs last Saturday November 14 at AICC.
Moesha said the dress which she is blaming for her boobs exposure at the event, was inspired by Keke Palmer's 2014 Emmy Awards red carpet dress and she tried to get her own version of the blue gown but her seamstress failed her.
She explained to Peacefmonline.com that her dress was inspired by Hollywood actress Keke Palmer who wore a similar dress to the 2014 Emmy Awards but her designer couldn't get the top part of the dress right.
"It was a wall drop malfunction the seamstress didn't get it right. The dress wasn't supposed to be like that at all. She was supposed to put something at the top part to hold my boobs but she didn't put it there. So when I sit down then the part that is supposed to hold my boobs would rather be folding and my boobs almost got out".
"There was a problem with the whole dress and I noticed it at the last minute so I just had to walk like that but it wasn't supposed to be like that. The dress was really an epic failure".
It appears Moesha really tried hard but she definitely couldn't rock it like the "Spelling Bee" actress. Well better luck next time.
Source: NKONKONSA.com