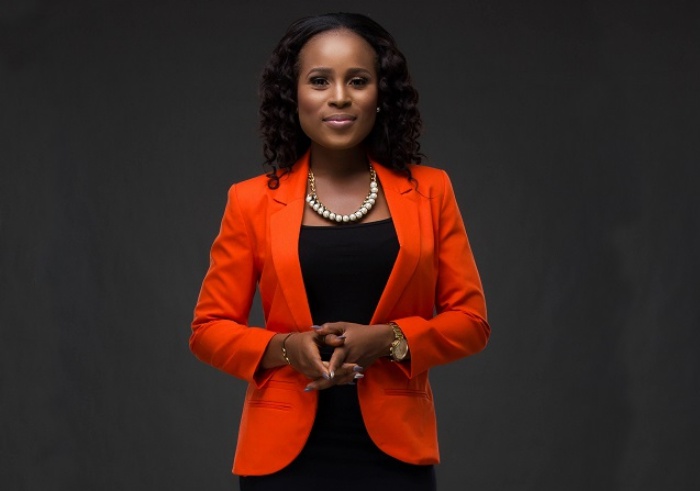 We all have that one thing that drives us crazy and until it is achieved or fulfilled, we have no peace. Well for bubbly radio and tv presenter, Berla Mundi, what gives her sleepless nights is success.
Berla told Showbiz in an interview last Saturday that she has a grand desire to be successful. "I'm very greedy when it comes to success.
"Everything that will help build my brand, image and boost my career, I'm all for it. I can't just imagine being in the background with my career. That is not me at all because I work hard for the best. So when it comes to success, you can say Berla is greedy," she said.
From all indications, it is safe to say she is well on her way to what she wants to be. From her Miss Malaika days, Berla has grown into an astute radio and television presenter and events host.
In the last year or two, she has had a very busy schedule combining duties on GHOne TV (Rhythmz, Glitterrati) and Live FM (Touchdown) with her events job.
For instance, last week Wednesday, she hosted the grand finale of the MTN Hitmaker reality show and three days after, she was back on stage steering affairs at the Miss Malaika finals.
An old student of Achimota School, Berla's journey as a presenter started back in 2012 when she co-hosted Rhythmz with Black Boi on GHOne after participating in Miss Malaika in 2011.
Although she didn't win, she won at something else as her job has brought her a lot of recognition and financial rewards.
However, living her dreams has definitely come with some sacrifices she has to make and her family and friends have had to suffer for that.
"My personal life has been affected because I barely have time for myself and family. My mummy becomes disappointed sometimes when I have to rush off for an assignment and she needs me," she said.
With how big her desire is, it is normal that Berla wouldn't want to remain where she is and she tells Showbiz, new things are coming. "I'm working on a new show. I feel it's time to grow out of the space I already occupy."
A first class graduate of the University of Ghana, Legon, Berla believes young ladies must work hard to get a fair share of the opportunities in society and she is fittingly the face of Live Girl Code Project, a women empowerment initiative.
She is full of praise for senior colleague, Anita Erskine, who she says is her inspiration. "Anita does so much for women and girls and her impact in the media industry is beyond imaginable. She's 'been holding my hands' and I am grateful for her assistance," she stated.
Source: Graphic Showbiz