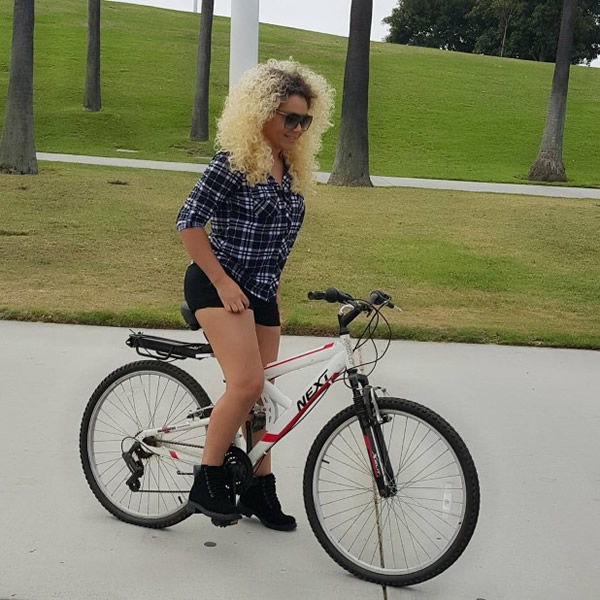 Actress Nadia Buari is surely enjoying motherhood her time off the silver screen.
Nadia Buari, still looking sexy even after having popped out the twins has been seen riding a cool bike around town.
The actress in a new photo keeps it 'blondy' while wearing a shirt and a black short—in a way you wish she was riding it next to you.