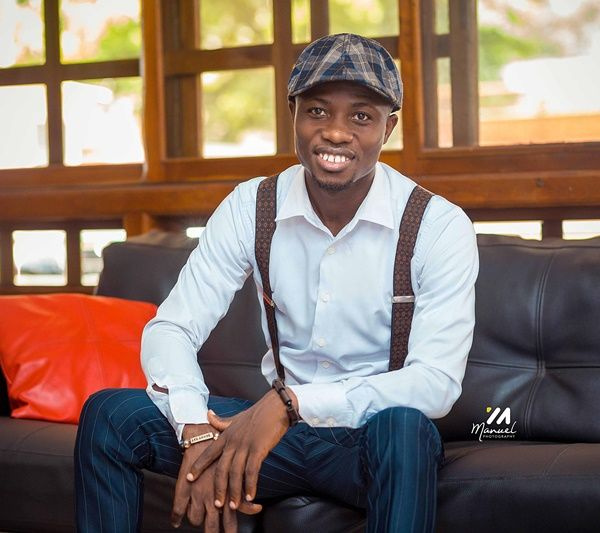 The New Media Association of Ghana has rendered an apology to the Cyber Security Authority of Ghana pertaining to a recent incident involving one of the association's members, Mr. Samuel Dortey Kumah, popularly known as Sammy Kay of Sammy Kay Media.
In a letter signed by the Public Relations Officer of the New Media Association, Adeyemi Adebayo, the association expressed its sincerest apology for any offence caused considering the ethical standards upheld by the association.
They noted the attention of the New Media Association has been drawn to a lapse in content oversight that has resulted in the unintended promotion of sexually explicit material on his platform.
Adeyemi Adebayo established that Mr Samuel Dortey Kumah is taking immediate corrective actions to address the situation and prevent any recurrence in the future.
He also appealed to the Cybersecurity Authorities to pardon Sammy Kay's actions as they reckon this incident is an isolated oversight that will not happen for the second time.
He reiterated the association's dedication to fostering a digital environment that reflects the values and integrity of the association.
It was reported that Sammykay had been arrested by the Ghana Police Service following a publication he made about the recent Abena Korkor saga.
According to a statement from the service, his arrest is due to the publication of s*xually explicit material and unlawful use of images.
According to their statement, Samuel Dortey Kumah was arrested Thursday and handed over to the Criminal Investigations Department (CID) of the Ghana Police Service.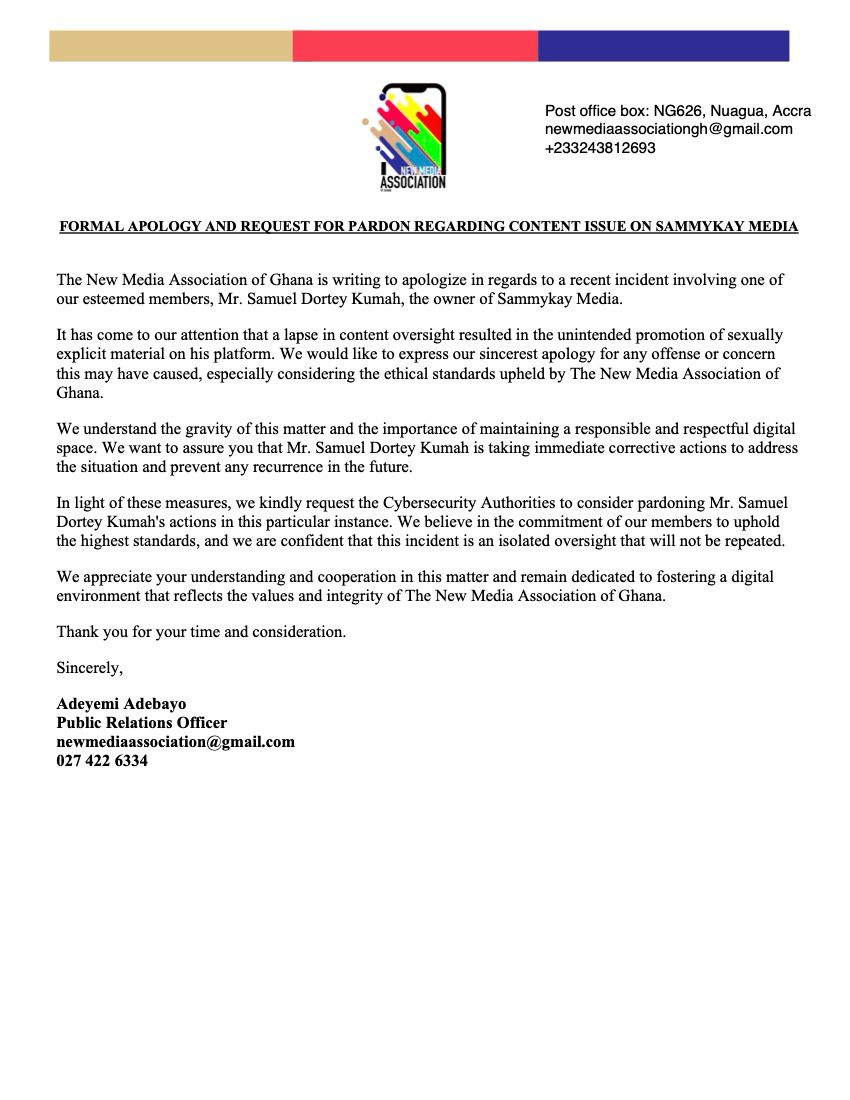 Source:NKONKONSA.com