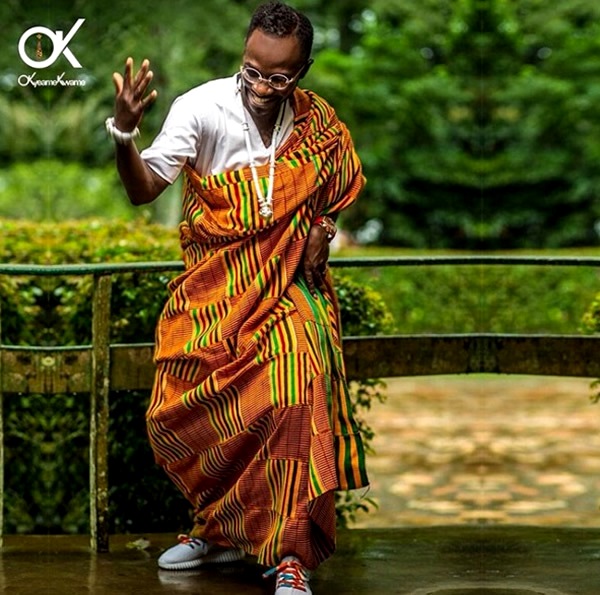 Mayor John Cranley of the USA will present Okyeame Kwame, the versatile Ghanaian artiste, and philanthropist with a proclamation and Key to the City today Monday November 21, 2016.
The ceremony is organized by the Black Nurses Association of Cincinnati in partnership with the Cincinnati Ghanaian community.
The Mayor will hand him a ceremonial scroll and a key to the city in symbolism of his unlimited welcome. This honour allows the artiste to organise events, run cultural exchange programs among others in a capacity as an International Cultural Ambassador.
The artiste will as part of his visit perform at a benefit concert to raise awareness and resources to aid the OK Foundation in its global effort to stem Hepatitis.
His free Hepatitis B Campaign is intended to be extended to hit the West African region in 2017 after making remarkably successful strides in Ghana in the past 7 years.
As founder of the Non-Profit, Non-Governmental Organization dedicated to the eradication of the dreaded Hepatitis B virus from Ghana, Okyeame Kwame has over the years organised mobile clinics to screen over 7,000 people; vaccinating over 1,500 across the country.
This role played in his extra capacity as national Ambassador for Health in Ghana has established him as one of the musicians with an outstanding philanthropic resume.
"The Black Nurses Association of Cincinnati is proud to bring a salute to Ghana, a celebration of music and culture to the Renew Community Church for the first time", a press statement read.
In a telephone conversation with with Mr. Kojo Ampah Sahara, the event Coordinator, he cited Councilman Charles Winburn of Cincinnati and the Head Pastor of Renew Community Church as well the entire Leadership of the Black Nurses Association of Greater Cincinnati and Zola Stewart of Centre for Economic Transparency for their wonderful support towards this all important event that puts a Shine on Ghana as a whole.