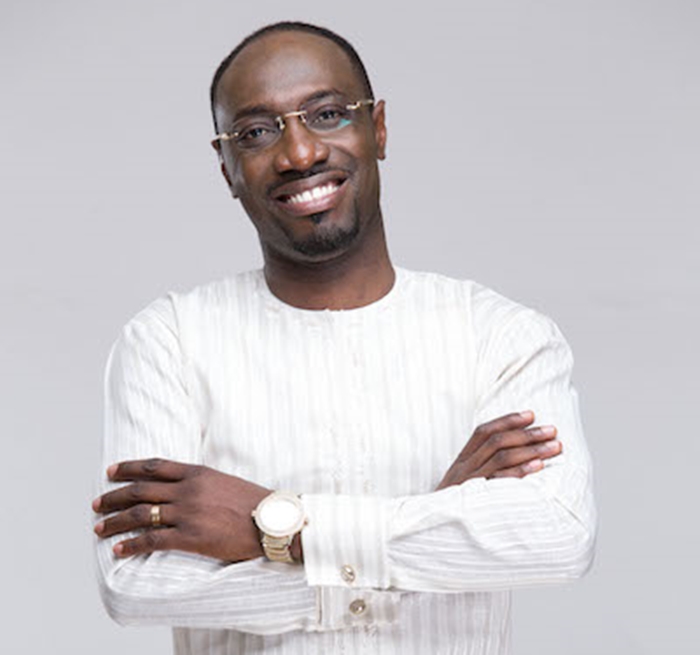 Nkonkonsa.com is reliably that Rev. Josh Laryea who is also a Gospel Musician has allegedly been suspended from the International Central Gospel Church.
According to Nkonkonsa.com sources, the "Turning Around" hit maker has been asked to step aside for investigations to be conducted into an alleged act of indiscipline which he is allegedly involved.
This was contained in a letter addressed to the Doxa Temple in Labone where he is a Pastor but the specific act of indiscipline was not stated in the letter.
However, according to the letter intercepted by Nkonkonsa.com, a new minister "will be assigned to manage the assembly temporarily while the process is on-going" and the church council has asked the members of the Doxa Temple to co-operate with their new directive.
All Nkonkonsa.com efforts to contact Rev. Josh Laryea for his side of the story has proven futile, has he appears unreachable at the time of filing the report.
Below is the letter addressed to the ICGC Church Council of Doxa Temple.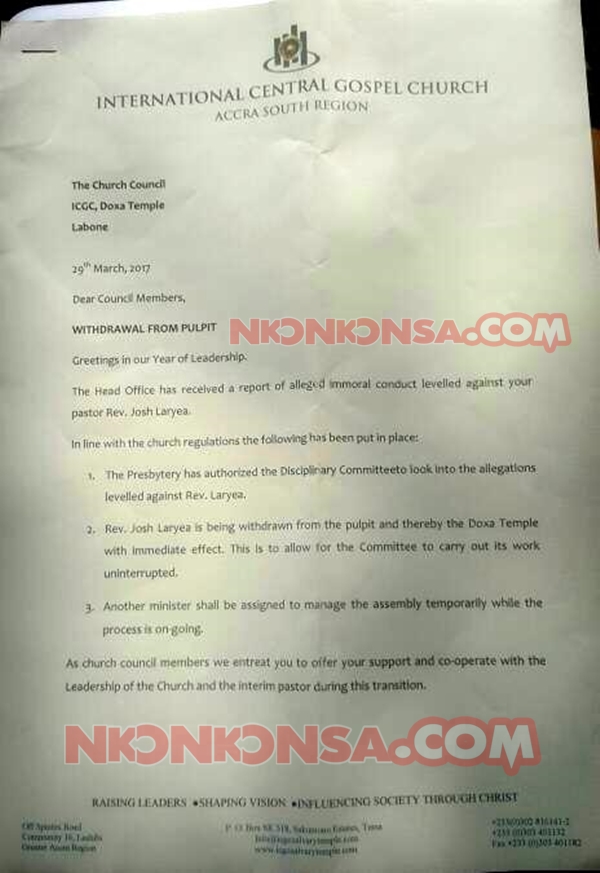 Rev. Josh Laryea  also known as Tseataa has eight successful albums to his credit.
His unconventional style of contemporary gospel is hugely popular with the youth and older generation alike.
Until his alleged suspension, Tseataa was the Lead Pastor of Doxa Temple of the International Central Gospel Church and the Assistant Director at the Chaplaincy of the Central University College. He is also a lecturer at Daniel Institute, an affiliate of CUC and ICGC.
He is also the founder of Blazing Altar Worldwide; a non-denominational prayer gathering that sits 700 and more once every month. He is married to Vivian with whom he has four children, Kirk, Josh, Kelly and Kiki.
Source: NKONKONSA.com