First Lady  of America, Melania Trump has arrived in Ghana's capital, Accra begin to a four-country tour of Africa.
The tour will focus on promoting health care and education programmes run by US foreign aid organisation USAid.
She will also visit Kenya, Malawi and Egypt to foster diplomatic relations.
In February, a row broke out after President Donald Trump allegedly used the word "shithole" to describe African nations.
Mrs Trump's week-long trip to the continent is seen as helping to heal some of the divisions.
See more photos below: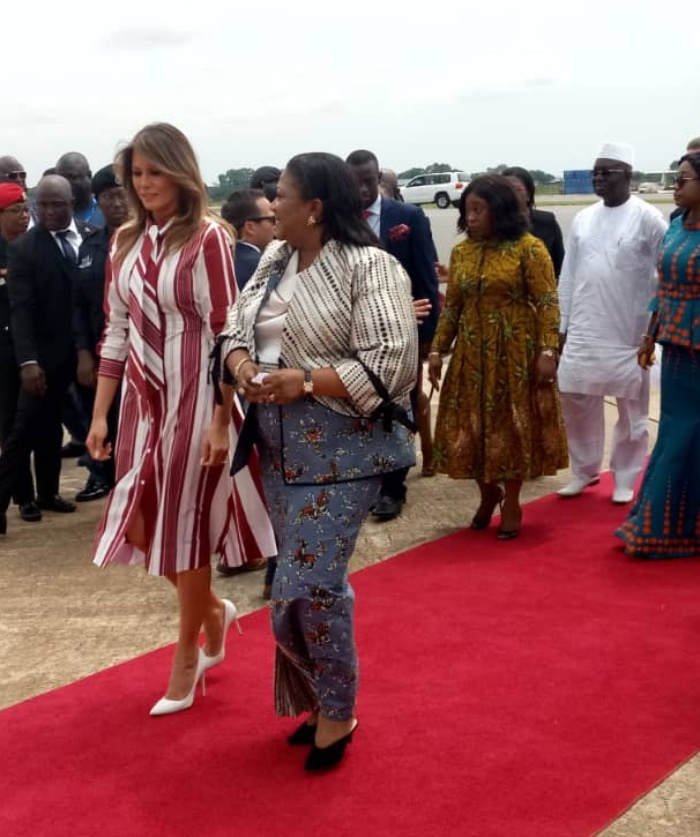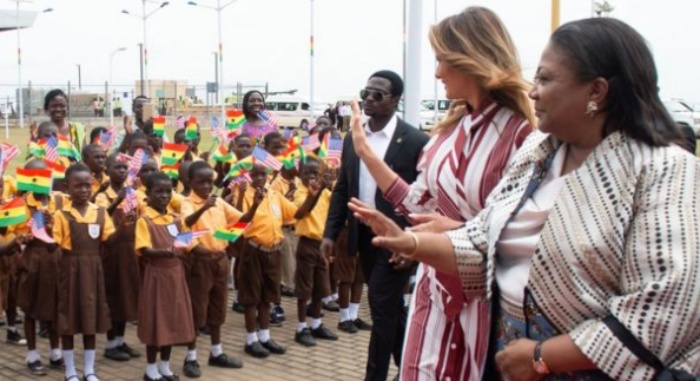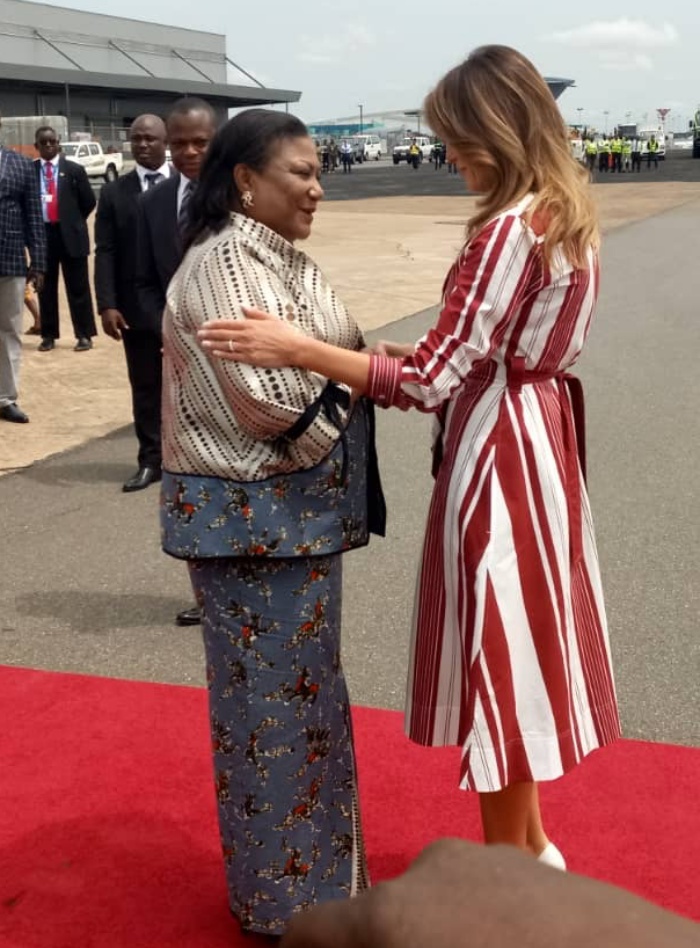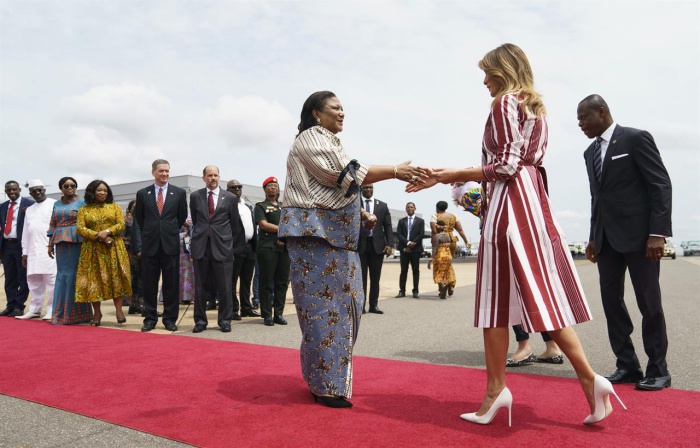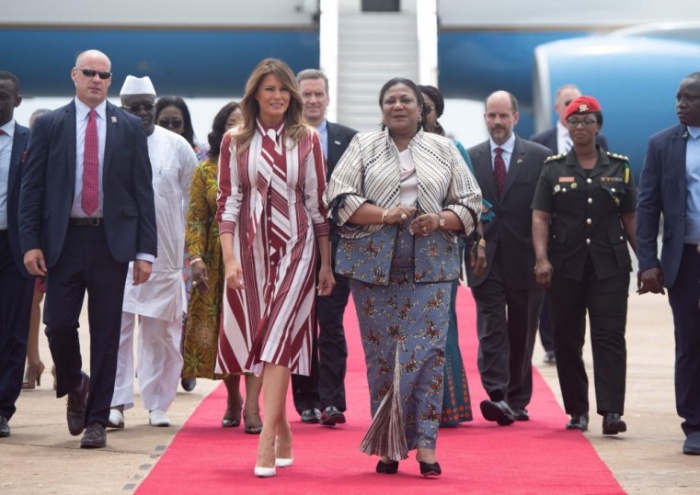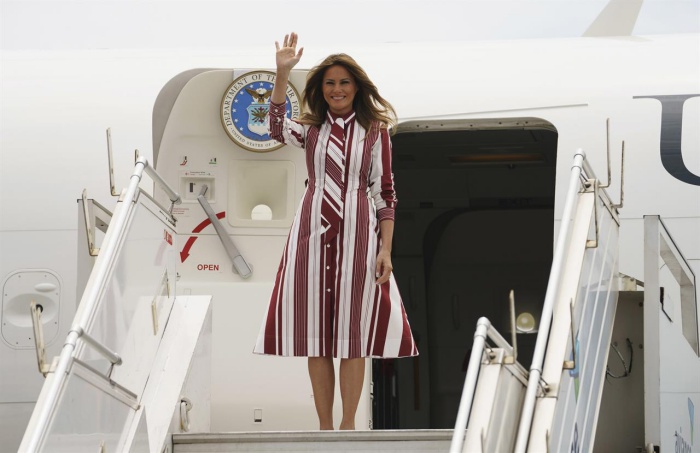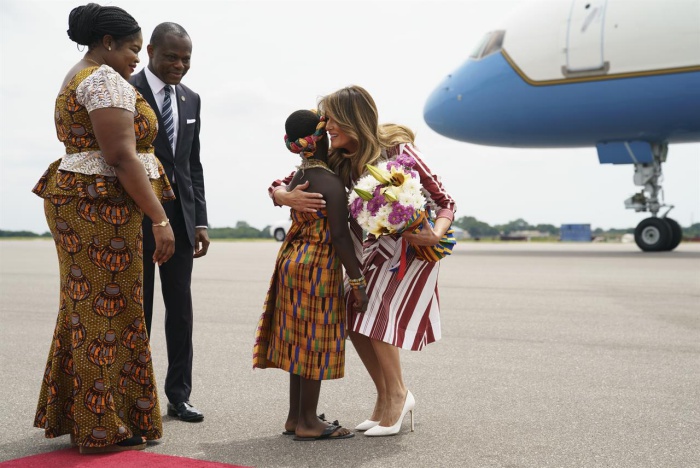 Source: NKONKONSA.com