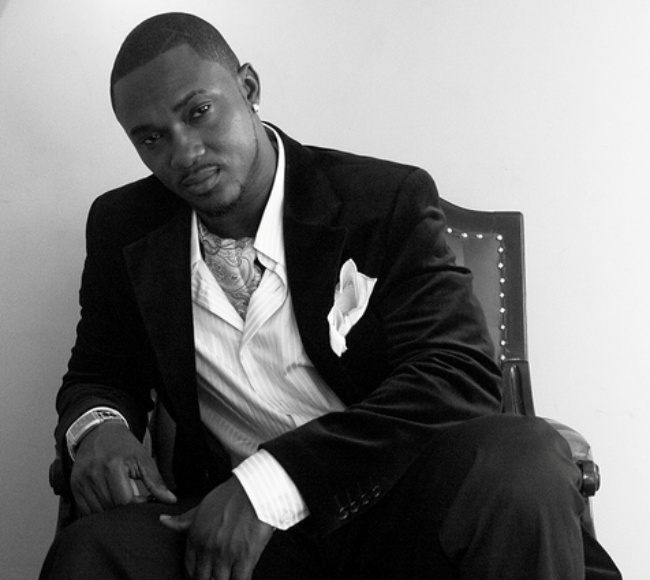 Ghanaian Rapper, Actor, TV Presenter and a finalist in the 2012 Big Brother Africa, Kwaku T who is now based in South Africa has suffered serious injuries as a result of fire outbreak at his SA residence.
His Braamfontein residence in South Africa went up in flames causing him to sustain serious fire injuries. He was admitted to the Hillbrow Clinic and later transferred to Chris Hani Baragwanath's Burn Unit. He was later taken to MediCross Clinic in Centurion, all in South Africa.
Read Kwaku T's detailed account of the near fatal incident:,
"Around 4:50pm hrs I see thick smoke in the room so I go check where it's coming from as I choke but before I can reach the source there's an explosion from the direction of the fridge. The room catches fire. I can only speculate that there was some sort of electrical malfunction. Some of my fam say it was arsen i.e. an attempt on my life. I don't watch that one. How significant am I that some1 would wanna off me? Lol. I live a quiet life in my corner. Me never ramp wit nobody…. Roughly 05:30 something hrs After the explosion the door of the burning room I was trapped in was broken down and I was subsequently rushed to 2 different hospitals be4 I received proper medical attention. I had suffered severe lung damage from inhaling large quantities of burning smoke as well as 2nd and 3rd degree burns. When one of the only caucasian medics in the ICU finally noticed I was losing consciousness, she scrambled some of her colleagues to attend to me. I told the Doctor I wasn't going to make it. He assured me I was but the look on his face definitely told a completey different story. I've had a couple tussles with the grim reaper but this one…. the outcome instinctively felt very uncertain. I hear the doctor tell me to hold on as I comtinue to choke struggling to breathe. Tubes are shoved down my throat, I hear crying from family around me that somehow heard and found the hospital I am in, The doctor tells me to hold on once more then…. I fade to black..
Kwaku T used to be a member of the group, Atumpan(Talking Drum) back in the 90's but the group was dissolved when most of them travelled abroad to seek for greener pastures. He returned to Ghana and teamed up with D'Black but it also didn't go well when there was a feud over a deal with Vodafone with ended up in court.
He went on to take part in the Big Brother Africa in 2012 and since then he's been based in SA and has been featured in the movie, "Deleterious Machismo", a new South African movie which is yet to hit our screens.
See photos of Kwaku T after the incident:

Source: NKONKONSA.com