The real cause of the sudden demise of Things We Do For Love star Marleen Anmortsoo Hutchful has been revealed. 
Recall that colleague actor Adjetey Anang sadly announced Marleen's death on Instagram days ago although he fell short in disclosing what culminated in her sad death.
"In the year 2000 u joined the #thingswedoforlove family, u brought with u such youthful exuberance making your character as "Lois" a memorable one.
Marlene, we part ways with u too soon! We thank God for your life and example, growing into a young lady with a passion to live for Christ.
My deepest condolences to your family. The Lord will watch over them. RIP," actor Adjetey Anang wrote on Instagram.
A statement from her family has however revealed established that Marlene died of acute myeloid leukemia (AML) at the age of 35.
AML is a type of cancer of the blood and bone marrow with excess immature white blood cells.
The family issued this statement;
"Our beloved Marleen was taken from us by an aggressive form of Leukaemia known as Acute Myeloid Leukaemia, which is essentially blood cancer.
She had no hereditary traces of the disease, nor did we ever think she was prone to it. Alas, we lost her to it after a brief battle. She fought it as she'd never fought anything before. She was brave till she took her last breath
She would have wanted people to be better prepared, so this page is a start. If you come away from this knowing a bit more about Leukaemia, Marleen's memory will be preserved.
We would like to thank all the doctors that took such expert and careful care of Marleen. We will forever be grateful for the days you gave us with her."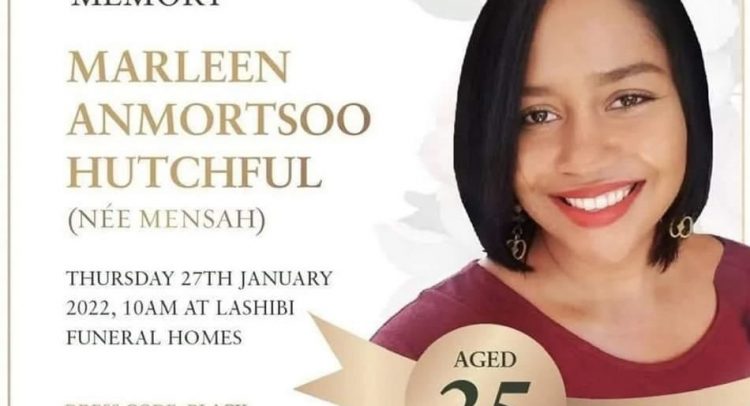 WE NEED TO EXAMINE SARKODIE'S BRAIN – Top Nigerian YouTuber Says As He Compares Him To M.I Abaga [Video]