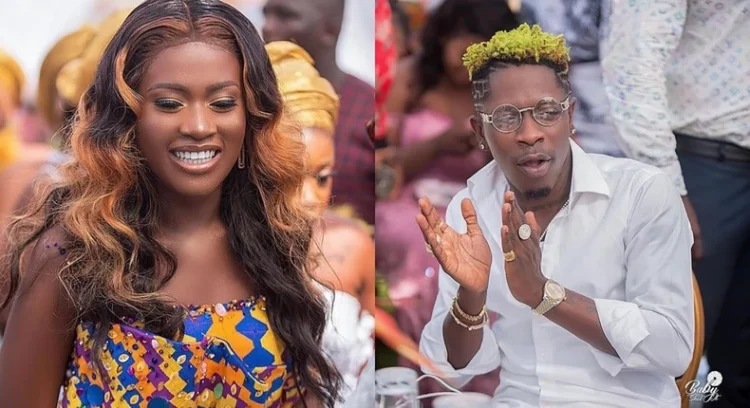 Actress Fella Makafui has finally opened up about her horrible experience with cyberbullying and unfounded indictments against her.
She claimed that the purported sex video controversy had a negative impact on her mental health and had shown how nearly she had given up on life.
She recalled how, unable to cope with the torment, she had been on the edge of giving up.
Mrs. Frimpong bared all in a 3FM interview as she described how fame almost cost her life.
She discussed her melancholy after being accused of being in an adult video leak in her most recent interview with AJ Sarpong. She said that she was unable to tolerate the insults and that the shame had a negative impact on her mental state.
Fella Makafui admitted that getting her through those difficult times required Shatta Wale's counsel and encouragement.
"I broke down a couple of years ago and nearly took my life. There was this day I was having a meeting with my manager and he just called me and was like Precious I need to tell you something and he was like I know you can't do something like this but I want you to be honest with me and I was okay what up and he said oh your tape and I am like what ? my sex tape? Where? And then it escalated quickly and I was like I can't take it anymore.
Shatta Wale saved me from that controversy. He called me to clarify that it wasn't me in the tape and apparently, the girl had a tattoo on her back and I don't. I would have considered ending my life if Shatta had not called me that night".
.@shattawalegh saved me from committing suicide – @fellamakafui_ on sextape controversy#3FMDrive pic.twitter.com/ZgBAb2cuIk

— #3FM927📻 (@3fm927) May 25, 2023
NKONKONSA.com