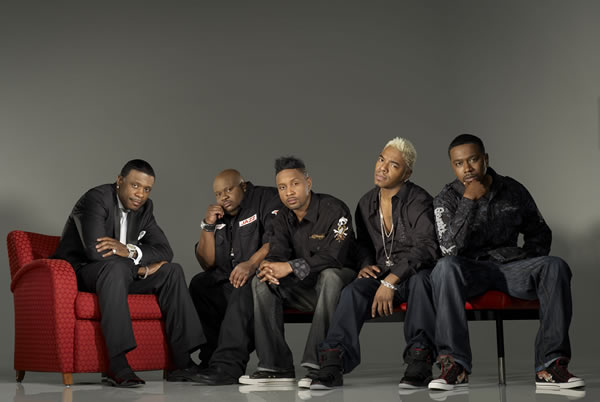 American hip-hop group, Dru Hill & R&B singer, songwriter, dancer, record producer and actor, Mark Althavean Andrews, known by his stage name Sisqó are billed to perform at this year's edition of the 'Back in the Day Concert' .
The organisers of the concert, Empire Entertainment, have promised Ghanaians that the third edition of the concert which will also feature international artiste, Sisqo, will be historic.
The annual concert which started three years ago is being organised to celebrate some of the 1990s great artistes and give Ghanaian music lovers the unique opportunity to relive the glorious days of a young but vibrant hiplife music genre.
The organisers have mentioned that unlike previous ones, the event which is aimed at taking Ghanaian music to another level will shake the foundation of the AICC with live performances from seasoned music stars from Ghana who will perform alongside Dru Hill and Sisqo.
This year's event will be held at the Accra International Conference Centre on December 19th. Both successful acts, they should provide patrons an exciting event.
Mark Althavean Andrews (born November 9, 1978), known by his stage name Sisqó (stylized as SisQó), is an American R&B singer, songwriter, dancer, record producer and actor. He is the lead singer of R&B group Dru Hill, and has also released solo material. Sisqo's successful debut solo album, Unleash the Dragon (1999), included the hit single "Thong Song".
Dru Hill is an American group, most popular during the late 1990s, whose repertoire included soul, hip hop soul and gospel music. Founded 1992, Dru Hill recorded seven Top 40 hits, and is best known for the R&B #1 hits "In My Bed", "Never Make A Promise", and "How Deep Is Your Love".
The previous events witnessed performances from American hip-hop group, Naughty By Nature and some of the local artistes such as Reggie Rockstone, Obrafour, T. Blaze and T.H 4Qwages.
Others are Vision In Progress (VIP), Tic Tac, Abrewa Nana, Dogo, Chicago, Ex-Doe, Sony Achiba and Ded Buddy.
The rest were Keteke, Native Funcky Lords, Obrafour, T-Blaze, Slim Busterr, Joe Frazier, Akatakyie, Kontihene, Lord Kenya and a host of others.
This year's concert is in partnership with the EIB Network, who are owners of  Live 91.9FM, Starr 103.5 FM, Kasapa 102.3FM, Ultimate fm in Kumasi and Empire FM in Takoradi.