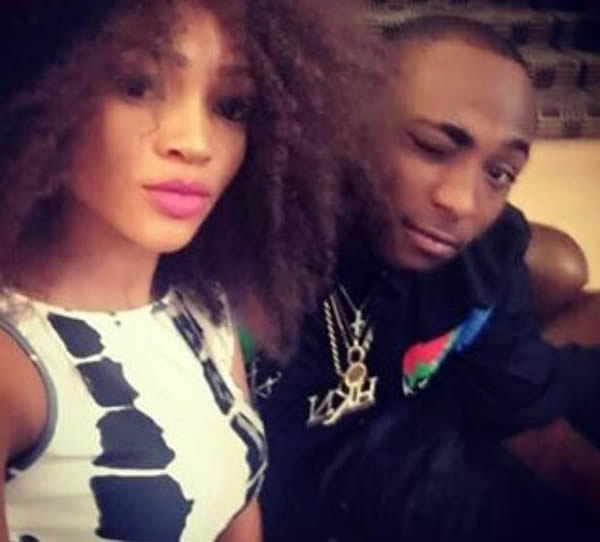 Tanzanian socialite and model-Agnes Masogange has shot down speculations that she is pregnant for Nigerian music star, Davido.
Agnes Masogange, who caused a stir on social media after she posted  on Instagram a photo of Davido's branded NKN necklace and a pregnancy test result has opened up on who is responsible for the pregnancy.
After the deletion of the photo which was captioned "I miss him", referring to Davido, Agnes posted a photo that she took with her beau—implying that her boyfriend is responsible for the pregnancy and not Davido.
They say 'Silence means consent'– and since Davido hasn't uttered any word in the midst of this development… we still cannot clear him yet. Time will definitely tell if he is expecting his second child from Agnes Mosogange or not.